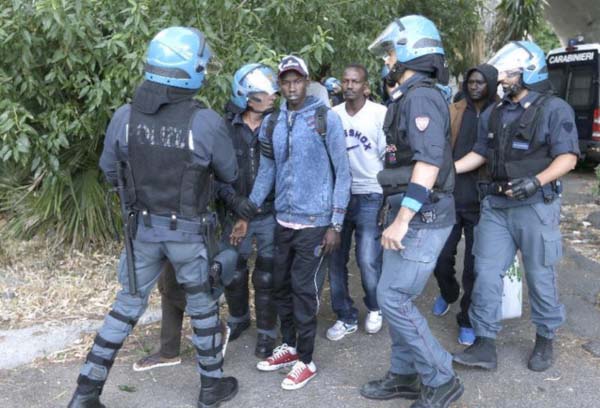 At least 11 Gambians were sent out of the emergency camp of Pozzallo, the biggest migrant-arriving point in Sicily, Italy.
They were among 30 migrants who were removed last Friday, after outstaying their time in the camp without securing the necessary papers.
Officials of the camp said they had given the removed-migrants a seven-day permission to stay in Italy, with some legal confrontations to be solved, before they are deported on the expiry of the deadline.
Caffé Letterario Rino Giuffrida, a local Italian association that provides essential assistance to migrants, said the condition of these migrants is alarming and calls for communal aid.
EnzoIni, president of the association, said since the expulsion of the migrants from the camp, the association has been providing them with accommodation and food.
However, he said it has now become "so difficult" for the association to continue doing so since they are also helping thousands of other migrant almost every day.
The president said because migrants continuously turn to the association for help, they have also gone online on social media calling for help for food and clothing.
"At the moment, we have some food but it might not be enough to serve many people for long; that is why we need food support," Ini said.  "We also need more support of clothing for migrants, because it is very cold now."
EnzoIni said they are working together with the expelled migrants to see possibility of moving them to another region called Catania where probably attention could be given to them. 
Read Other Articles In Article (Archive)