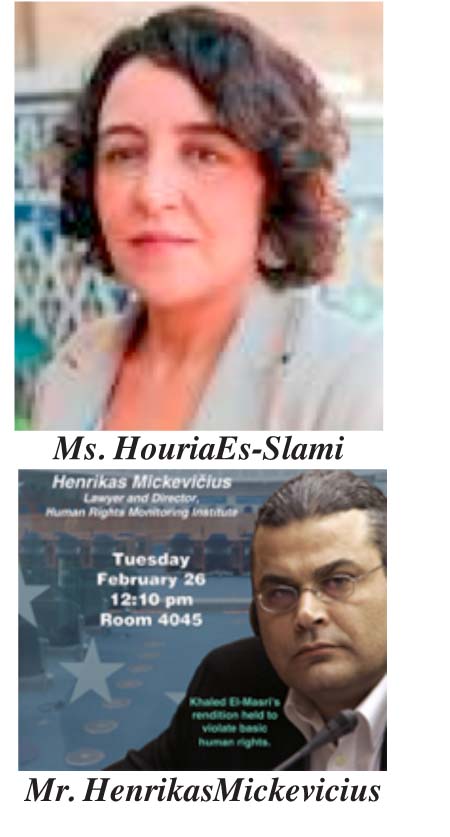 The United Nations Working Group on Enforced or Involuntary Disappearances would undertake its first official visit to The Gambia from 12 to 19 June.

According to a release issued yesterday, during the mission, the delegation would study the measures adopted by the State to prevent and eradicate enforced disappearances, including issues related to truth, justice and reparation for the victims of enforced disappearances.
The delegation comprises Ms Houria Es-Slami, who currently heads the Working Group, and Mr Henrikas Mickevicius.
Their visit is at the invitation of The Gambia government and during the mission, they would meet with State officials, relatives of disappeared persons, representatives of civil society organisations and of relevant UN agencies.
A final report on the visit will be presented to the UN Human Rights Council in September 2018.
The Working Group was established in 1980 by the then UN Commission on Human Rights to assist families in determining the fate and whereabouts of disappeared relatives.
It endeavours to establish a channel of communication between the families and the governments concerned, to ensure that individual cases are investigated, with the objective of clarifying the whereabouts of persons who, having disappeared, are placed outside the protection of the law.
In view of its humanitarian mandate, clarification occurs when the fate or whereabouts of the disappeared person are clearly established.
The Working Group continues to address cases of disappearances until they are resolved. It also provides assistance in the implementation by States of the UN Declaration on the Protection of All Persons from Enforced Disappearance.
Read Other Articles In Article (Archive)