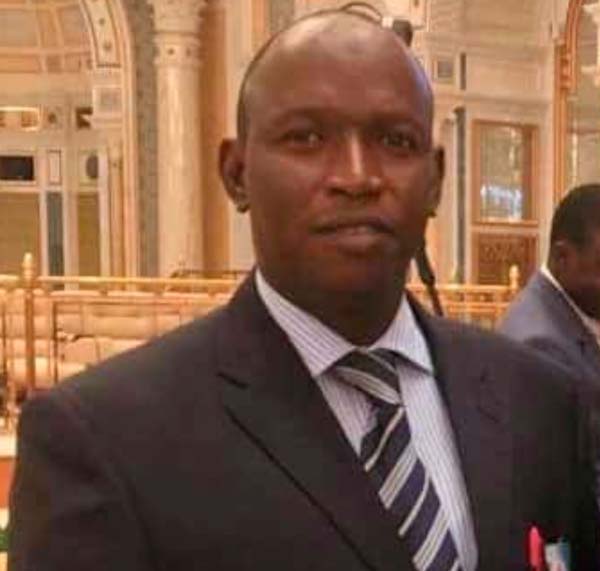 The National Intelligence Agency (NIA), now State Intelligence Services, has strongly refuted and debunked the allegation by its own legal adviser that 60 per cent of the personnel of the agency are functional illiterates.

The refutation of the SIS comes in the wake of the a publication by this medium of a petition, dated 22 May 2017, by Bubacarr A.M.O Badjie, legal adviser to NIA, which was sent to the Office of the President and copied to the Gambia Bar Association, Inspector General of Police and Director General of SIS. A copy of it has been obtained by The Point newspaper as well.
In the petition, as published yesterday, Thursday, with the caption "More than 60% of NIAs 'illiterate", Mr Badjie said more than 60 per cent of the personnel of the SIS "are functionally illiterate" who can neither read nor understand English language.
He claimed that most of the functionally illiterate NIAs got their employment through nepotism for they were recruited by past and present NIA directors, former army generals and Pa Bojang, a cousin to former President Yahya Jammeh.
However, in a swift reaction, the Office of Strategic Communication of SIS issued a statement describing its legal adviser as "a renegade officer" and that his allegation of 60 per cent illiteracy is not only untrue but also constitute violations of the official secrets.
Below we reproduce the reaction from the SIS verbatim.
RESPONSE ON MORE THAN 60% OF SIS WORKFORCE ARE ILLITERATE
The Office of Strategic Communication wishes to draw attention to your publication of 60% of NIA Officers are illiterate and state that statement is untrue. As literally speaking an illiterate is someone who cannot read and write. Applicant would write and sign before been employed, Contrary to the picture painted by Bubacarr A.M.O Badjie a renegade officer.
The NIA (now SIS) has its staff graduates ranging from as Masters, Bachelors, HTC, Post Graduate Diplomas in various areas, and other skilled officers.
Having set the records straight, please allow us to most unequivocally condemn the behavior of Bubacarr A.M.O Badjie who has without respect to the demands of national security and secrecy made allegations that are untrue yet constitute violations of the official secrets and code of conduct binding on all active and serving officers of this intelligence service.
Meanwhile, because of the sensitivities surrounding other matters he went on to discuss in his publication the SIS would out of consideration for professionalism and secrecy prefer not to comment on those areas.
OFFICE OF STRATEGIC COMMUNICATION
STATE INTELLIGENCE SERVICE
Read Other Articles In Article (Archive)