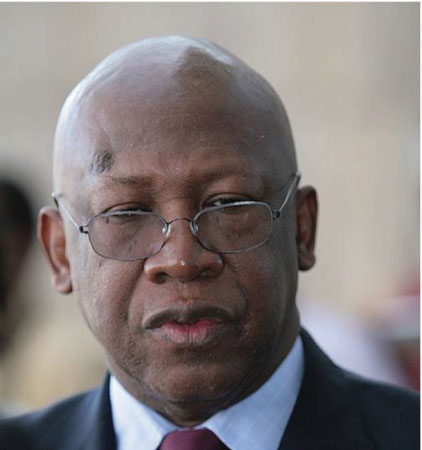 For development to be sustainable, it is essential to harness and build strong linkages between the three pillars of economic growth, social development and environmental protection, said Gambian-born UN Under Secretary-General and Executive Secretary of the Economic Commission for Africa, Abdoulie Janneh.
"Without such an approach, gains made in one pillar could undermine progress in the other two," Janneh told the Second Committee of the General Assembly of the United Nations recently in New York on the theme "Integration of the Three Pillars is Important for the World … and for Africa"
The Second Committee, also known as the Economic and Financial Committee, was hearing briefs on various issues relating to economic growth and development such as macroeconomic policy questions, financing for development, sustainable development, human settlements, poverty eradication, globalization and interdependence, operational activities for development, and information and communication technologies for development. It had invited the heads of UN regional commissions to address it.
Mr. Janneh said evidence from several parts of the world shows that where the emphasis has been on only one pillar, it would be difficult to achieve sustainable development.  
Citing two examples from the African experience, Janneh said while the region had achieved positive real growth rates since 2000, even in the face of the global economic and financial crisis, this had not translated into a commensurate reduction in unemployment and poverty.
"Similarly, although there has been a noticeable increase in foreign direct investment in the natural resources sector, environmental degradation and erosion continue unabated and the sector contributes little to value-addition," he said.
African regional, sub-regional and national institutions have taken on board the need to balance economic, social and environmental objectives, as a basis for sustainable development, said Janneh, citing the New Partnership for Africa's Development Programme (NEPAD) as an example of an integrated framework for sustainable development, "as it addresses the economic, social and environmental dimensions of Africa's development challenges and priorities".
NEPAD reflects a common vision and shared commitment to eradicating poverty and to placing African countries, both individually and collectively, on the path to sustainable growth and development, he said.
Africa's Regional Economic Communities (RECs) lead in policy harmonization and the planning for regional integration, which are important elements for promoting the balanced integration of the three pillars of sustainable development.
Janneh said the Capacity Development Programme (CDP) of the Economic Community of West African States (ECOWAS) was a good example of an integrated framework aimed at translating the long-term development strategy of the sub-region into coherent and concrete programmes of actions, focusing on ten strategic axes that cover the social, economic and environmental spheres.
At the national level, African countries have also developed diverse instruments to promote sustainable development such as long-term visions, national development plans, poverty reduction strategies, and specific national strategies for sustainable development. "In many instances, institutions have been established to oversee and coordinate the implantation of these plans and strategies," he said.
Notwithstanding these positive approaches, the implementation of integrated frameworks and strategies has been generally weak, with limited effectiveness due to inadequate institutional, technical and technological capacities, often compounded by limited budgetary resources, said Janneh.
He said collective global and regional action is needed to have a balanced and meaningful integration of the three pillars of sustainable development. "Otherwise we will be faced with the classic prisoners' dilemma which means a race to the bottom that further worsens the tragedy of the commons.  As our universal organization, the UN has a key role to prevent this from happening," said Janneh.
Read Other Articles In Article (Archive)