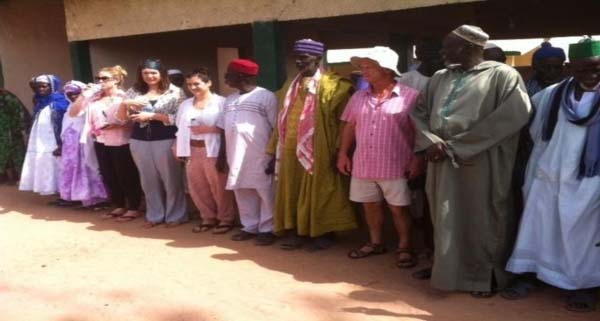 Officials of Morgan Kunda Foundation, a registered UK charity, recently held discussion with the community of Badibou Jajari in North Bank aimed at mapping out possibilities of supporting the community.
The foundation has already implemented some development projects such as building of a school and construction of a lodge to promote bird watching and ecotourism in the village.
The chairperson of Morgan Kunda Foundation, Phil Morgan, said the meeting with the community mapped out ways and means of supporting the community with an ambulance as well as village health worker and traditional birth attendants with essential needs to enhance their service delivery.
He said the school constructed by the foundation at the village in 2010 was called Morgan Kunda Foundation Lower Basic School in 2010 in Jajari with a view to complementing government's efforts in providing access and quality education to communities in the area.
About the village lodge, he said the constructed lodge is aimed at empowering the community to have income generation project to respond to the development need of the school and the village of Jajari.
He expressed satisfaction about the school administration and for attaching great importance to quality teaching and learning and on completion of lodge.
Bakary Jammeh, country coordinator of Morgan Kunda Foundation, said the intervention of the foundation on education has contributed immensely to providing quality education.
He urged the community to be vigilant on the upkeep of the lodge and to ensure transparency and accountability of public resources to bring about sustainable development.
Jaye Morgan, Lacey Clark and Charlie Doawa, all members of the foundation, assured the community of the foundation's continued support to the development of the community, particularly in areas like maternal problems.
Alhaji Demba Marong, Alkalo of Jajari, Lamin Keita, Alkalo of Badibou India, and Afang Bakary Jadama, village development committee chairperson of Jajari, applauded members of the foundation for their support in improving lives and livelihood of the village.
Jerreh Marong, chairperson of the school management committee, praised the UK foundation for its invaluable support to the school and the village.
Read Other Articles In Article (Archive)