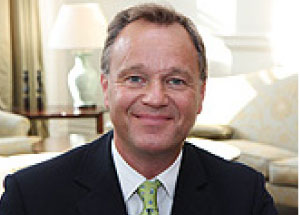 The United Kingdom and ECOWAS have called for an immediate return to civilian rule in Mali.
A media dispatch form the British High Commission in Banjul said that UK Foreign Office Minister for Africa Mark Simmonds MP has underlined his concern over the situation in Mali, and called for an immediate return to civilian rule.
The Minister made the comments following the arrest late on 10 December of Malian Prime Minister Diarra in Bamako by armed men on behalf of the military junta and the subsequent forced resignation of the Prime Minister and his Cabinet earlier yesterday.
Mr Simmonds said:"I am deeply concerned by the latest events in Bamako, and particularly by the intervention of the Malian military junta which has forced the resignation today of Prime Minister Diarra and his Cabinet.
"The United Kingdom calls for an immediate return to civilian rule in Mali.The rapid appointment of a new government of national unity to take forward the political roadmap towards democratic elections and the reunification of Mali is critical to further progress.These events underline the need for coordinated international action, particularly with the United Nations, the African Union and ECOWAS, to achieve stability in Mali."Meanwhile, ECOWAS has also said it learned with concern the events that led to the resignation ofCheik Modibo DIARRA, Prime Minister of the transitional government of Mali.
"Indeed, the President of the Commission wishes to recall that, by virtue of the Decision of the Extraordinary Summit of ECOWAS held in Abidjan on 26 April 2012, executive power in Mali is vested in the interim President, H.E Dioncounda TRAORE, who acts as the Head of State and Commander in-Chief of the Malian Armed Forces, in line with the provisions of the Constitution of February 1992, and recognized as such by ECOWAS, the African Union, and the entire International Community," said ECOWAS in its statement.
"Consequently, ECOWAS strongly condemns any act that goes against the Transition in Mali, in particular, military action against the constituted Authority of the Transition, as well as any form of interference by the military in the political process.
"Finally, ECOWAS reaffirms its support to the Interim President and urges him to take all necessary and immediate measures to form a representative and inclusive government as soon as possible in order to pursue the ongoing efforts to end the crisis and to bring together all Malians around the common cause of restoring the territorial integrity and unity of the country, dismantling terrorist networks in the North, and organizing free, transparent and inclusive elections".
Read Other Articles In Article (Archive)