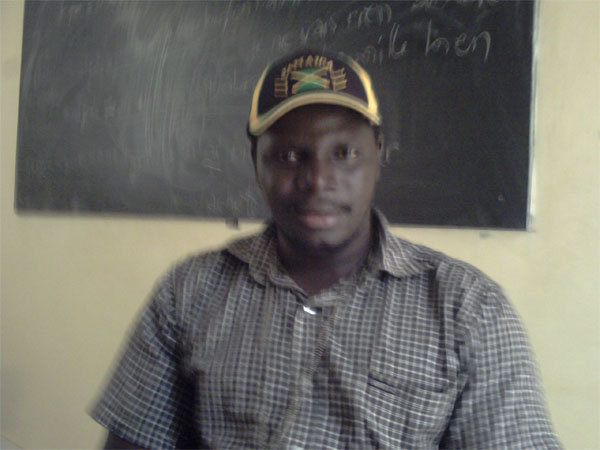 A three-day strategic development plan workshop organised by the Gambia National Paralympics Committee (GNPC), in collaboration with the International Paralympics Committee (IPC), on Wednesday concluded at the Gamcotrap conference hall in Kanifing.
Speaking to reporters, Sulayman Colley, President of the GNPC, said the workshop was meant for the people on the ground (coaches, administrators and athletes).
He added that the sky is the limit for the GNPC now that they have benefited from such an important course.
Mr Colley said it was hard work that has led The Gambia to participate in the Paralympics Games but pointed out that they have a lot of challenges when it comes to financing, materials and structures.
He noted that they lack the backing of the Government and the Ministry of Youth and Sports, adding that it was disheartening that it is only the President of the Republic of The Gambia helping them in their buildup to the Paralympics Games.
He said they have a lot of partners outside the country now who are willing to assist them following the Gambia's participation in the Paralympics Games.
He stated further that it is important for them to look at athletes from all over the country because they have a lot of talents in the regions but funding is always the problem.
"The nation cannot be developed without the inclusion of Paralympics because Paralympics will continue to be in the country as people will continue to be born disabled or become disabled through sickness, accidents and other means," Colley who feels they are being left out, stated.
Carolin Richers, Development Manager at the International Paralympics Committee, said there is a lot of potentials in the country but that more support need to be rendered to the GNPC.
She added that they hope to see the Gambia being represented by qualified athletes in the 2016 Paralympics Games and hopefully winning medals.
She remarked that it was a milestone for the Gambia to participate in the Paralympics Games, adding that they hope to meet with the Ministry of Youth and Sports and the Gambia National Olympic Committee to map out ways forward in helping the GNPC.
She noted that the potentials of Gambian and African Paralympics athletes is enormous but that they need to be supported.
Ms Richers also stated that the participants were active and showing great interest during the course, adding that she will make recommendations for her organisation after the course to also try to get more support for the GNPC.
The Paralympics Games have shown people what Paralympics are capable of, she said, adding that people are keen on seeing more Paralympics Games.
Eliman Bah from the Department of Youth and Sports, Gabu Jarju of Social Welfare, Momodou Savage, Technical Director at GNPC, and Fatoumatta Balajo, registration officer at GNPC, all spoke at the closing ceremony.
Read Other Articles In Article (Archive)