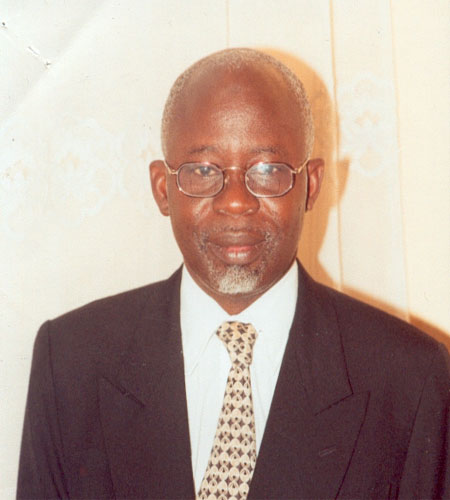 Lawyer Ousainou Darboe, leader of the main opposition United Democratic Party (UDP), has reiterated that his party will never recognise military take-over of power, whether it is in The Gambia or any other part of the world, stressing that the act is illegal.
Mr. Darboe made these remarks in an exclusive interview with this paper. Quizzed as to his reaction to the latest coup d'etat in neighbouring Mauritania, he stated that the action is uncalled-for and unwarranted. "We in the UDP have and will always condemn coups whether in the Gambia or anywhere. We always condemn unwarranted actions and always believe that no government should be removed by means of coup," he said.
The UDP leader called on the international community to do its best to make sure that the coup perpetrators restore democratic rule without any delay.
The latest coup in Mauritania, which brings to 10 the total number of coups since independence, the highest in Africa, has been roundly denounced by the UN, AU and EU, all describing it as unacceptable.
Presidential elections held in 2007 ended a two-year period of military rule, the product of a military coup in 2005. The elections, which were deemed as free and fair, appeared to have heralded a new era of democracy in Mauritania.
Turning his attention to realities back home, Darboe said: "That is why we have recently condemned what they called the so-called celebration of July 22nd military take over in the Gambia. It is illegal and we at the UDP will never recognise such acts."
In the UDP leader's view, coups d'etat always negate the will of the voters and, therefore, should not be accepted anywhere in the world. "This is most unfortunate because democracy was taking roots in Mauritania following the holding of free and fair elections," he bemoaned.
Mauritania has been beset with a long succession of coups, with the military involved in nearly every government since the country's independence from France.
The country, according to reports, has been gripped by political crisis for a fortnight, after a vote of no confidence in the cabinet.
Read Other Articles In Article (Archive)