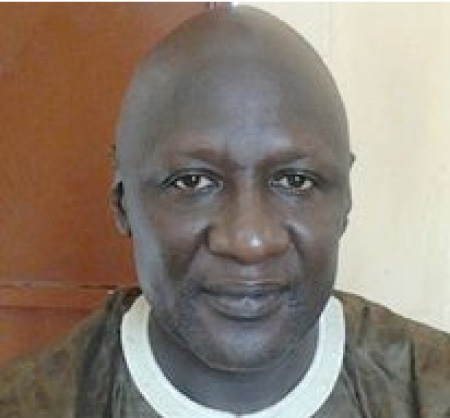 Magistrate Isatou Janneh of the Bundung magistrates' court Thursday convicted and sentenced Lansana Jobarteh, to pay a fine of D50,000 in default to serve one year in prison.
The accused, Lansana Jobarteh, a militant of the main opposition United Democratic Party (UDP), was charged with broadcasting without a licence contrary to the Information and Communication Act 2009.
The police accused Lansana Jobarteh of attending political rallies of the UDP, on 14 and 15 December 2013, at the Buffer Zone Tallinding in the Kanifing Municipality, Brikama and diverse places, and whilst there he talked on Skype and using an Ipod gave information abroad without a broadcastinglicence; and thereby committed an offence.
In her judgment, the trail magistrate stated that Lansana Jobarteh was standing trial for the offence of broadcasting without a licence, which Jobarteh denied.
She read out the charge sheet and pointed out that the prosecution paraded two witnesses and tendered exhibits, while Jobarteh testified as a lone witness and also tendered exhibits.
The trial magistrate dealt with both the evidence of the prosecution and defence, and held that there was no doubt that Jobarteh had communicated through Skype. She also held that Jobarteh did broadcast; that the prosecution had proven its case, and found Jobarteh guilty as charged.
When the sentence was handed down, the defence counsel, Ousainou Darboe, applied for the fine to be paid on or about 4th August 2014.
The police prosecutor, Corporal 3533 Jarju, did not object.
The court granted the defence counsel's application for the fine to be paid latest by 4th August 2014, failure to do which the sentence would be executed.
In his plea of mitigation, the defence counsel, among other things, said the facts of the case showed this was not the sort of criminal offence, under the Information and Communication Act, which caused loss. Therefore, counsel added, Jobarteh should be admonished, cautioned and discharged.
Read Other Articles In Article (Archive)