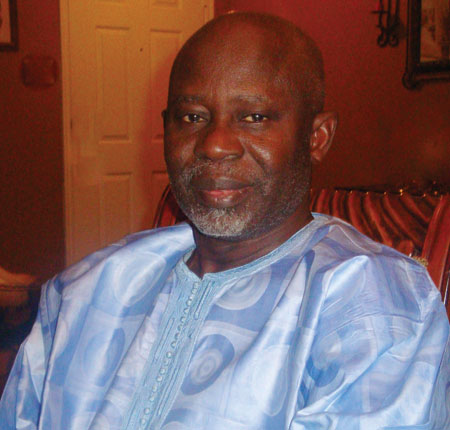 The leader of the opposition United Democratic Party has turned his focus on the economic situation of the country, stressing that the country's economy as at now is not functioning as expected.
Ousainou Darboe, who spoke in an interview with this reporter, at the weekend, said if that is not the case, the poverty level in the country would not have been at its peak.
"People are not able to take care of themselves because of the worse economic situation in this country. Frankly speaking, poverty is on the increase looking at the number of beggars on the streets, the high unemployment, among others," Darboe said.
While citing the recent results of the Gambia Basic Education Certificate Examination, the UDP leader said quality education has also deteriorated in the country.
"It is very disappointing to hear the news of the results. This shows that quality education is decreasing in the country, and these are the issues that any responsible government has to address," he stated.
Commenting on the issue of an opposition alliance ahead of the 24th November presidential polls, Darboe stated that opposition parties are engaged in discussions, but declined to elaborate further.
"I can only confirm that there were meetings. I don't want to make any comment on the outcome of our meetings," he said.
According to him, he will never lose hope on the possibility of an opposition alliance ahead of the November polls.
"I am a man who is always optimistic and who looks at the brighter side of things, and I shall remain optimistic about the possibilities of a united front," Darboe added.
Noting that his party respects a great deal the opinions of Gambians, Darboe said the UDP like all other registered political parties in the country will contest the elections.
"People tend to view political activities and the number of rallies as something very big, but rallies are not the only activity embarked upon by political parties," he noted.
Commenting on his party's preparations ahead of the polls, the UDP leader further stated that his party's youth and women's wings are out working tirelessly.
He said his party will work on, among others, the country's economy, agriculture, and for a corruption-free Gambia.
"Gambians are a proud people because even with poverty on the rise, they are still contented," he added.
Darboe also stated that his party had, and will continue to create the enabling environment for women's participation in politics.
"We have fully fledged female and youth wings, and that shows what value the UDP places on women's participation in politics. We are appealing, and will continue to appeal for them to join the opposition vanguard," he declared.
Read Other Articles In Article (Archive)