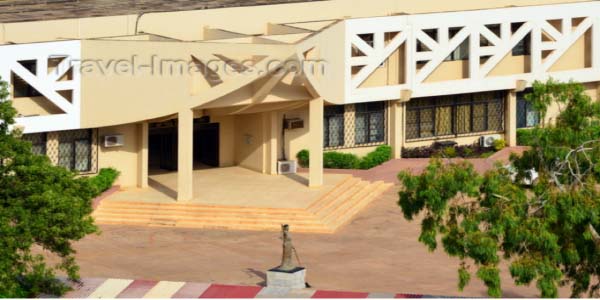 The criminal trial involving the state against 14 United Democratic Party supporters resumed on Monday, before Justice O. Ottaba of the High Court in Banjul.

The accused persons are Bakary Jammeh, Kaddy Samateh, Lele Bojang, Alkali Sanneh, Yaya Fatty, Muhammed Singhateh, Kemo Touray, Bakary Marong, Buba Mass, Alagie Saidykhan, Tombong Njie, Modou Sarr, Sheriff Suma and Lamin Dampha.
They are being tried on a seven-count charge of conspiracy to commit felony, unlawful assembly, riot, incitement of violence, interfering with vehicles, holding procession without a permit and disobeying an order to disperse.
The prosecution led by state counsel Lamin Jarju called the 4th prosecution witness, Lamin Cham, a PIU officer, who testified and informed the court that sometime on 5 May 2016, the accused persons were arrested.
He further testified that the accused persons were obstructing traffic along the Banjul-Serekunda highway.
He added that officials of PIU were informed by the officer commanding, Supt Sowe, that a large number of people were obstructing traffic along the Banjul-Serekunda highway.
The witness revealed that upon receiving the information, they prepared and wore their riot equipment and left for the scene.
On arrival at the ICE Man Junction, they met them and told them to leave and go on their lawful businesses.
He said they refused, and instruction was given by their commander to effect arrest.
Some were arrested and taken to the PIU headquarters for further police action.
He further told the court that the traffic was congested, and the accused persons were insulting and throwing stones at them.
At this juncture, state counsel Jarju informed the court that he was done with the witness.
Defence Counsel Awa Sisay-Sabally during cross-examination told the witness that there was no place like Banjul-Serekunda highway.
The witness replied that he said along Banjul-Serekunda highway.
Hearing continues on 24 November 2016, for cross-examination to continue.
Read Other Articles In Article (Archive)