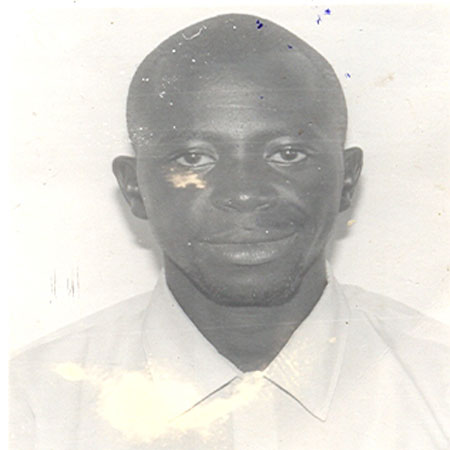 The family of Ebrima Chief Manneh, the missing journalist who was working with Daily Observer Newspaper have renewed pleas for his release.
Ebrima Chief Manneh has not been seen for two years, three months now, since 7th July 2006 when he reportedly went missing and has since then not been seen.
Speaking to the Point last Tuesday, Mr. Sarjo Manneh, the ageing father of Ebrima Chief Manneh, said since the day Chief Manneh disappeared, for two years, three months now, his life has not been worth living.
He said: "Nothing can describe the enduring confusion and pain that the family is presently in. How could this have happened? It is terrible not just for me. Ever since his disappearance the entire family has been in difficulty. We have been suffering an appalling fate. We even wonder if he is still alive. I don't know his whereabouts and I have not also seen anyone that knows his whereabouts. Only God knows! We ceaselessly pray that he comes out of wherever he might be as the same Chief Manneh, safe sound and strong.
I sincerely apologise, and I am ready to apologise more, if there is anything wrong that Chief has said, written, or done. I am appealing to the government to help find my son. I am personally appealing to H.E. President Alhagie Yahya Jammeh to intervene in this situation," he ruefully said.
It could be recalled that the Media Foundation for West Africa (MFWA) recently filed a lawsuit against the government of The Gambia to the Community Court of Justice of the Economic Community of West African States (ECOWAS) on behalf of Ebrima Chief Manneh. The court however concluded that Chief be released immediately and be paid US$ 100, 000 compensation.
However the government denied knowing the whereabouts of chief Ebrima Manneh.
Read Other Articles In Article (Archive)