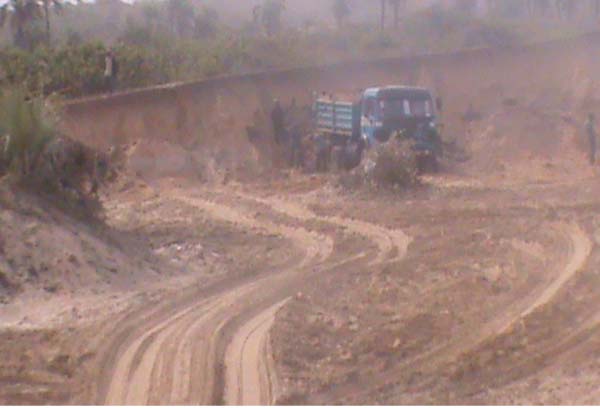 Geology mining inspectors have strongly denied the finding of the Environmental Concern Group of Gunjur that sand mining activities at the coastal zone "is badly affecting women gardeners in Gunjur".
The finding of the concern group was reported by The Point newspaper last week.
Reacting to the report, Omar Jabang, a mining inspector at Gunjur sand mining, said the mining does not in any way affect the women gardeners.
He claimed that the mining inspectors always make sure that the mining site is protected as well as the women gardens.
In addition, Mr Jabang explained that they did not receive any complaint from the women gardeners in Gunjur regarding the damages of their gardens due to the mining activities.
He claimed that the women gardeners are "really glad" with their (mining inspectors) efforts in protecting their gardens.
Kebba Saidy, a mining inspector, said they are trying by all means to protect the mining site and the horticultural gardens near the mining area.
He also claimed that they are planning to allocate development fund, from the proceeds of the mining, for the people of Gunjur to use towards the development of the village.
Mr Saidy said they will continue to do all they can to protect the mining site.
Lamin Saidy, another mining inspector, also reiterated that the sand mining activities does not affect the horticultural garden.
He said they recently donated 40 trips of sand to Tujereng for the village authorities to sell and use the money towards the development of the village
Read Other Articles In Article (Archive)