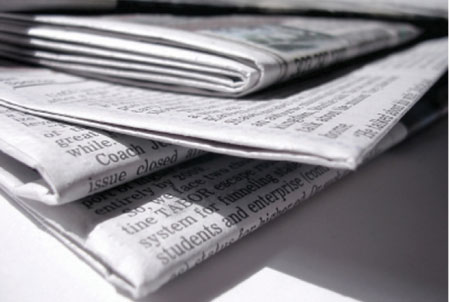 Two leading private newspapers have been ordered to cease operations with effect from Friday, The Point has reliably learnt.
The Standard, a daily paper and The Daily News, a thrice-weekly newspaper were informed by officers in plainclothes who visited their offices that it was an "executive order" for them to cease operations.
The move, seen as a big blow by the entire Gambian media fraternity, comes less than a month after Taranga FM, a leading commercial radio station based in Sinchu Alagie village in the West Coast Region, was also ordered to cease operations.
In a statement issued yesterday, the management of The Daily News stated that the paper on Friday September 14 received alleged orders from the Office of the President to cease publication with immediate effect.
"Three suspected plain-clothes officers of the NIA that morning walked into our offices, purportedly from the office of the country's chief executive, with the said presidential directive, which was delivered verbally by the men," the paper said.
Noting that the The Daily News is not privileged to any finer details of the alleged presidential directive, the newspaper said the paper was told by the men to make enquiries with the Office of the President for details.  
"The position taken by the management of The Daily News following an emergency meeting was that: the informal and unofficial manner in which the alleged presidential directive was issued was unacceptable and unconstitutional; efforts would be made to confirm the veracity of the alleged presidential directive," it said.
It added that the publication of the paper will suffer setback to enable the management to take care of certain internal issues.
This, it said, is expected to last less than a week and publication continues afterwards, "regardless of whether the alleged presidential directive stands."
When contacted, Sheriff Bojang, Managing Editor of The Standard, confirmed receiving the order for the newspaper to cease publication, and that he would take up the matter with the authorities.
Read Other Articles In Article (Archive)