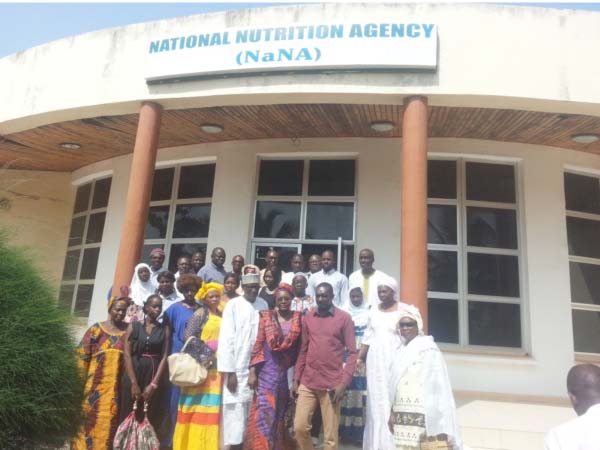 The Consumer Protection Association of The Gambia (CPAG) and the Foundation Gambia Incorporate - Consumer Rights Protection Centre (FGI-CRPC) yesterday signed a Memorandum of Understanding at the NaNA hall in Bakau.
The MOU is aimed at synergising the works of the two organisations in promoting and protecting the interests of consumers.
FGI-CRPC is a research and advocacy non-governmental, non-profit making and independent consumer protection organisation.It was established in 1997 to promote and protect the rights and interests of consumers in The Gambia.
Sulayman Madi Sillah, secretary general of the consumer foundation, said the vision of the organisation is to provide objective research-based advocacy that both informs and influences policies on consumer protection, competition and sustainable development.
He explained that the mission of the foundation is to carry out activities that will lead to increased consumer awareness about their rights and responsibilities.
The organisation empowers consumers with relevant information and also advocates for policies on sustainable development and effective competition regime in The Gambia.
"FGI-CRPC is to achieve its mission through research, advocacy, information, education, counseling, redress, networking and collaboration with the relevant stakeholders and government agencies," Mr Sillah said.
He also explained that the objective of the organisation is to empower consumers with relevant information needed to make an informed choice in the market.It also assists aggrieved consumers to seek redress for just claims.
Mr Sillah said they want to achieve a Gambian society where rights and interests of consumers are protected and taken care of in policy formulation.
Mr Sanyang noted that the only way to take coherence and credible approach to protecting consumers is through multi-facilitated and multi-stakeholder engagement.
Amadou Gaye, chairperson of CPAG, said consumer organisations exist to provide support and information for consumers.
He said this is what makes the Foundation Gambia Incorporate the number one stakeholder of CPAG.
However, Mr Gaye said the just signed MoU is just a piece of paper, "we have to give it meaning".
Mr Sanyang, director general of Public Utilities Regulatory Authority (PURA), said PURA is encouraged by the spirit of cooperation demonstrated by the signing of the MoU.
He said it is now essential to move forward and fine resolutions for concrete implementation of plans to be achieved.
"We must all seek to ensure this partnership is real and functional and not just creation of document gathering dust on our shell," PURA DG said.
Read Other Articles In Article (Archive)