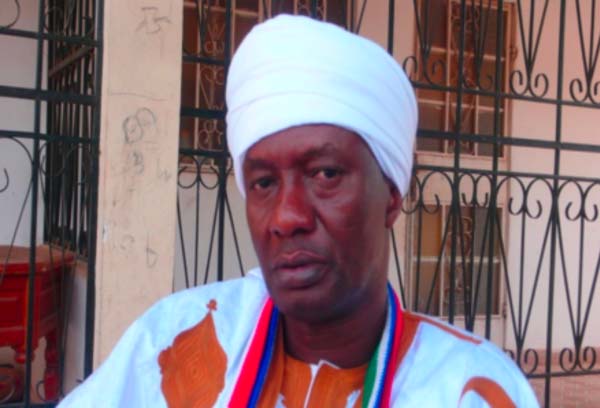 Gambian-based philanthropist who doubles as the Chief Executive Officer of the Vision Development Foundation (VDF), Modou Turo Darboe, Wednesday donated two thousand seven hundred and thirteen (2713) rams to various needy Muslims in The Gambia.
The presentation of the rams was part of his contribution to support needy Gambians in observance of the annual Muslim feast of Tobaski.
Speaking at the presentation ceremony held at his office in Churchill's Town, Jaliba Kuyateh, a beneficiary from the gesture, thanked Turo Darboe and prayed for long life and good health for Darboe so he could continue to help the needy.
He said this was one way of complementing the government's efforts and alleviating poverty.
Mr Kuyateh challenged needy Gambians to not only sit on their laurels and depend on Turo Darboe's gifts every year, but they should work hard to make ends meet.
He described Turo Darboe as a genuine Gambian who has love for humanity.
Ousman Yabo, executive director of TANGO, described the gesture as a welcomed move and a good initiative, as this is an annual activity from Darboe who inherited this practice from his (Darboe's) father.
It was not a surprise for Turo Darboe to give out such a large number of rams to needy Gambians, not only during the Tobaski, but also in the holy month of Ramadan, he said.
According to Mr Yabo, considering the statistics in terms of poverty in the country, someone like Turo Darboe offering such a large number of ramsto poor people at this time of the year deservedcommendation and is worthy of emulation.
"Modou Turo Darboe is one of those philanthropists that are worthy of commendation for having love for humanity," he said, adding: "I think people should recognise the work of the NGOs that are complementing efforts towards the economic development of this country."
He continued: "We don't do business, we are not after profit making, but we look at the needs and try to raise funds outside the country, and provide the necessary support to the needy and Turo is one of those well-recognised philanthropists in the country."
Modou Lamin Jagne, VDF senior programme officer, in his remarks on the occasion, said this was an annual activity that Turo Darboe continues to carry out, and is an inheritance from his father who had been very supportive in terms of helping humanity.
Read Other Articles In Article (Archive)