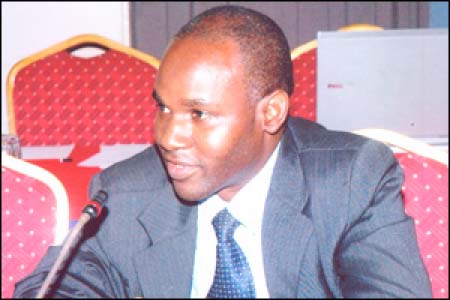 The Gambia Standards Bureau (TSGB) has developed standards to be used by the Independent Electoral Commission (IEC) to ensure that future elections are entirely error-free.

The IEC in the past has come under heavy criticism for errors committed in their calculations which led to the brief political standoff in the 2016 presidential election.
Papa Secka, director general of The Gambia Standards Bureau, said this standard explains what should be done from one stage to the next until the final process in the election cycle.
He maintained that they have formulated electoral standards to be used in the next elections in the country, adding that the standard is geared towards making the election almost error-free particularly with the recording, tabulation and calculation.
The Gambia Standards Bureau, he went on, has also come up with standards on measurement and all these are to ensure fair trade deals.
"The electoral process is not an isolated system. It includes voting, collation of results and announcement of results. If this standard is followed, the mistakes that Independent Electoral Commission committed in the past won't repeat. It is a process; it is a system and you have to do that in a process minded way; in a systematic way from the balloting all the way to the collation of results," he said.
The electoral standards, he added, tells what should be done step-by-step for free and fair elections.
"Standards are extremely important for trade and the development of a country," Secka said.
He added: "Regulations by regulating authorities must be based on standards. We must respect the framework so that it can benefit the consumers, the traders and the suppliers and manufacturers," he said.
On the issue of estate and agencies that deal in land and related matters, Secka said this is a big issue in the country.
He informed that they've had a series of consultation with the Department of Lands and Survey as well as the Department of Physical Planning regarding the matter.
"What we told the estate agencies in order for them to do their work effectively and to ensure that consumer rights are respected, is they should adopt this quality management standards," DG Secka added.
He said as they are promoting quality management standard, they are also working with the Physical Planning to update some of their laws. He informed they have also contributed in developing the National Building Code.
He said there are standards to anti-bribery, health care services, local government, good governance, public efficiency of service, transparent and level play field for elections and many others.
"We need policies to be addressed using standards and good regulatory practice using standards. Consumer safety, consumer protection and good governance must be based on standards," Secka said.
In the same vein, The Gambia Standards Bureau last week formulated standards on Good Hygienic Practices for Food Establishments. The standard specifies requirements from establishing, implementing and maintaining good hygiene practices in food establishments to assisting in controlling food safety hazards.
It also specifies detailed requirements to be specially considered in relation to16 issues. These include construction and layout of buildings and associated utilities; layout of premises, including workspace and employee facilities; supplies of air, water, energy and other utilities; supporting services; including waste and sewage disposal; suitability of equipment and its accessibility for cleaning, maintenance and preventive maintenance; management of purchased materials; measures for the prevention of cross-contamination; cleaning and sanitising; pest control; personnel hygiene; packaging; rework; product recall procedures; warehousing; product information and consumer awareness and documented information.
Ebrima Musa Jallow, the director of Standardisation at The Gambia Standards Bureau, said the Good Hygienic Practices for Food Establishments is a set of requirements to prevent contamination of food in order to provide safe food to consumers.
"It is important to give attention to food handling practices, employee hygiene practices, sanitation facilities, pest control and prevention of physical and chemical hazards," Jallow said.
He added: "It is imperative for the safety of consumers for food producers to possess Good Hygienic Practice compliance. It is a good thing that we have the food safety regulator in our midst while developing this standard."
Read Other Articles In Article (Archive)