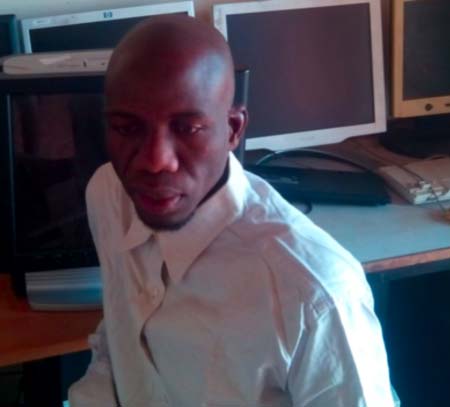 Amadou M.L. Jatta has become the second Jolly Phonics professional trainer in The Gambia at his office at Jamorai Business Centre along the Kotu Silo Highway, where he repairs computers, unlocks mobile phones among others.
Jolly phonics came to The Gambia through Wellingara Nursery School by the then deputy head, Sainey Gibba.
Jolly Phonics programme is fun and a multi-sensory programme that caters for all kinds of learners like kinesthetic, auditory learners, visual learners, speech learners, as each letter sound has a corresponding action.
Speaking in an interview with The Point at his Kotu office, Jatta thanked God for being the second accredited jolly phonics professional trainer in The Gambia, describing it as a great achievement for him.
Jatta, who said he was trained as a trainer in 2008, described the field as large, and as such decided to train others in order to make the work much lighter.
He said when he consulted his mentor, Ms Sue Lloyd, the author of jolly phonics, she told him to take his time, adding that he then continued training students for a number of years.
In early 2015, he added, Ms Lloyd asked him to apply as a professional trainer, which he did and went on some assessments, which he successfully completed to become a professional jally phonics trainer for The Gambia.
He said it was not easy because he had done a lot of research, adding that his constraint right now is to have contracts because he was not well-known by the public and the schools, in general.
"I was dealing with some nursery schools by giving them free training and primary schools," Jatta said.
"I am working with AMANA, the General Secretarial for Arabic Islamic Education in The Gambia on contract as a professional trainer," he further stated.
Jolly phonics is a synthetic programme that is designed to help students to read and write, he added.
"I always say to my mentor that jally phonics is the only way that can eradicate illiteracy, because with jally phonics it is easy for students to read and write whatever is spoken to them or any new word they come across," Jatta said.
It was a designed programme by an English lady elementary school teacher called Sue Lloyd, to helps the student in the classroom that were having difficulties of reading, he added.
He disclosed that Jally phonics has new updates every year, and right now they are working on a video for every teacher or everybody who is interested in jally phonics to download the programme for teachers or parents to train their children.
If want to read his profile:
http://jqllylearning.co.uk/jajjy-training/amadou-m-l-jatta/
or
http://jallylearning.co.uk/regions/africa/
Read Other Articles In Article (Archive)