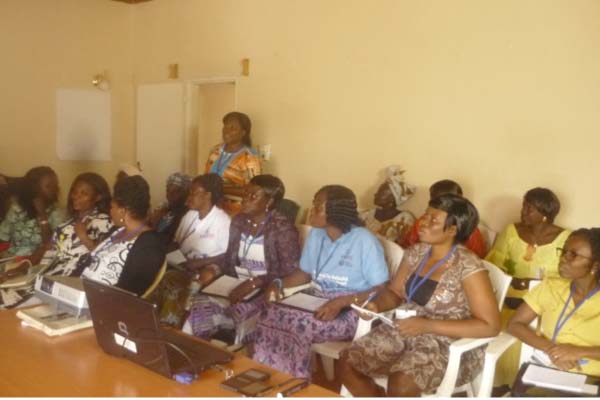 TRY Oyster Women's Association (The Gambia) has hosted nine women leaders of NGOs from Ghana and Senegal for a 6-day regional study tour on women's empowerment and post-harvest improvements in the value chain.
Two other women were from Ghana Fisheries Commission to Try Oyster for the study tour which ended on Monday.
The objectives of the tour include exposing women-led and oriented civil society organisations to peer organisations with similar missions that have developed successful strategies for sustainable fisheries management and value chain improvements.
The key themes for the study tour were women's role in sustainable fisheries management, fisheries livelihoods and value chain improvements; and women's empowerment in the fisheries sector and government and civil society organizations.
Other themes were cooperation for sustainable fisheries management; business plans for organizational and financial sustainability; branding and marketing of a value added product; and environmental, health and economic benefits.
Speaking at the introductory session held at TRY Oyster Women's Association office at Old Jeshwang last Thursday, Fatou Jahna, coordinator of the association, expressed gratitude to receive her counterparts from Ghana and Senegal.
She told them that TRY Oyster Women consists of 500 women.
Karen Kent, coastal resource manager at University of Rhode Island, said the tour was also meant to expose the Ghana Fisheries Commission on the strategies used in The Gambia for sustainable fisheries management.
Karen pointed out that Ghana has a well develop fisheries industry and sector but some of the models develop in The Gambia for government-civil society collaboration are things that are happening nowhere else.
Read Other Articles In Article (Archive)