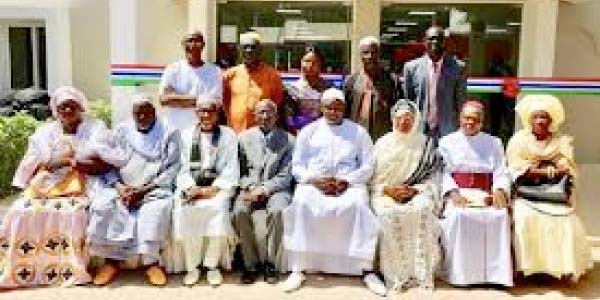 The next sitting of the Truth, Reconciliation and Reparations Commission (TRRC) will focus on Gambia's former President Yahya Jammeh's 2009 witch-hunting exercise, the Commission secretariat announced on Monday.

It said it was wrapping up its ninth session on Sexual and Gender Based Violence and now gearing up to the tenth session of hearings.
The exercise primarily targeted Gambian communities, particularly those in the region of Foni, where Mr Jammeh himself hailed from, forcing several people to drink a concoction that would render them to be unconscious and admit to being witches and wizards.
The TRRC says it intends for the first time, to conduct these hearings outside its Dunes Headquarters, saying its 2017 Act, under Section 16(1) grants the chairperson the authority to determine at what times and where the Commission shall sit to conduct its hearings.
In March 2009, Amnesty International reported that up to 1,000 Gambians had been abducted by the government-sponsored "witch doctors" on charges of witchcraft, and taken to government detention centres where they were forced to drink poisonous hallucinogenic substances.
"Section 15(1)(c) of the Act also empowers the Commission to gather information not only through individual hearings but to also conduct group hearings in pursuit of its truth seeking mandate. As such, the Commission will hold hearings in identified communities in the Gambia," the Commission said.
It said the hearings might include both individual and group hearings from members of the affected communities.
On 21 May 2009, The New York Times reported that the alleged witch-hunting campaign had been sparked by Mr Jammeh, who believed that the death of his aunt earlier that year could be attributed to witchcraft.
The Commission says the identified locations for the planned community hearings on the witch-hunt exercise are Jambur, Sibanor and Essau. Hearings on the witch-hunt exercise will begin on the 11th to 14th November at Dunes Resort, 18th to 21st November at Jambur, 25th to 28th November at Sibanor and 2nd to 5th December at Essau.
The Commission's final witness in its ninth session was Fatou Toufah Jallow, a 2014 beauty queen of Mr Jammeh's organised beauty pageant and one of the three women who accused him of rape and sexually abusing them while still in office.
Ms Jallow's testimony reveals that women were pressured by presidential aides regularly to visit and work for Jammeh. One of the women is a Gambian pageant winner who has accused the ex-president of raping her. The victim, Fatou "Toufah" Jallow said she met Jammeh when she was 18 years old after winning a beauty pageant in 2014.
Immediately after Mr Jammeh's going into exile in Malabo, Equatorial Guinea in January 2017, President Adama Barrow announced that a Truth, Reconciliation and Reparations Commission would be appointed to investigate any possible crimes committed by Jammeh, saying the Commission wouldn't prosecute Jammeh but only investigate the alleged crimes.
Read Other Articles In Article (Archive)