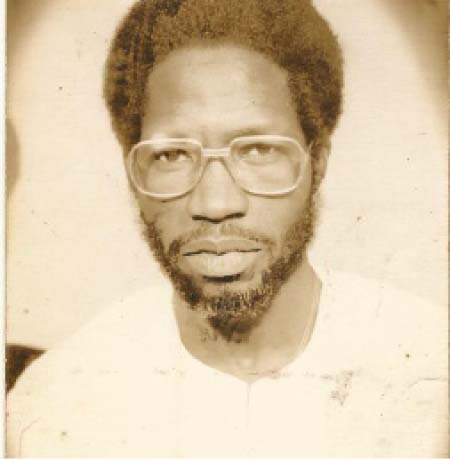 The news of the demise of Alhaji Babou Sowe was one of the greatest shocks in my life. He was a true and genuine friend, a great sportsman, a motivator, a Radio Commentator, a youth leader and a respected Banjul Elder.
Babou was the third son of Alhaji Sulay Sowe, a well-known and respected Banjulian businessman of Hagan Street, who was a groundnut trader based at Fatoto in the Upper River Division.
He started team football when he played in the St. Mary's School team in 1953, as a centre forward.
He was Captain of the school team up to the end of 1954.Upon completing school, he made his football league debut with Rainbow Football Club in 1955.That same year, he transferred to Blackpool Football Club during that team's formation.In 1957, he moved again to form yet another talented uprising team, Sterling Football Club, with which he achieved much of his early football league recognition.
In 1959, he was persuaded by his friend, George Gomez, to move to Augustinians Football Club, where he settled for several years and spent the best part of his outstanding football career.It was from this team that he was selected for his first international against Guinea-Bissau in 1965.He played on different occasions for the national team, from that year (1965) until his retirement in 1973.
The following year, 1974, he took over as coach of the junior national team, and in the regional football championships that year, the team won the gold cup and gold medal awards for endurance and discipline; on that account, he was the first team manager/coach to bring back gold medals to the country.
He was also a member of the Football Veterans Association, and has served on the association's Executive Committee for several years.
He was a zonal boxing champion for BANJUL CENTRAL in 1957 and 1958 consecutively and a finalist in 1960.He also served as treasurer on the first executive committee of the National Boxing Association, when it was formed in 1993.
This sports all-rounder also had a hand in cycling.He was a club champion in cycling from 1960 to 1963, competing for the Banjul Roxy Vous Club.
He was also in his club's 4 x 100 metres athletics relay team, which won several trophies in the event at McCarthy Square.
As president of Roxy Vous, the first organized Beauty Pageant in The Gambia was held in 1963. The Miss Banjul was the first organized beauty pageant in The Gambia in 1963, when Babou was the president of Roxy Vous, and that competition was won by Miss Joanna Jahumpa then of Hagan Street.
I was then the Secretary General and Organizing Secretary of Roxy Vous.
Babou Sowe was the president of the Augustinians Footballers Social Club, which organized the first international football match outside The Gambia by any club. This club was made up of the players themselves supported by a few fans.
They did their own fund-raising to help the efforts of the team officials in the running of the affairs of the club.
They helped to purchase jerseys for the team, thereby relieving the club management from other financial commitments. I was his Secretary General. That was the Augustinians 12-day tour of Sierra Leone playing football at Makeni, Bo and Freetown.
When I was on teaching practise in Basse for 12 weeks in 1958, Babou Sowe came with me and stayed for few weeks and suggested that Basse plays a challenge match against Wellingara, the closest Senegalese town to Basse.
We went and spoke to the then Commissioner of Upper River Division, the late Mr Lamin SAHO, who later became a Minister of Justice in the First Republic.
He was interested in the suggestion and sponsored the event by providing a PWD Dennis Pax to take the team which was capped by Babou Sowe to Wellingara, which Basse won by 2 goals to nil.
What else can I say about this gentleman who impacted the lives of so many people and the youths of this country?
Kumba Conateh said in her Facebook page on Thursday 29th January, and I quote 'Inna Li Lahi Wa Inna Li Lahi Rajioon. We have today lost one of the founding fathers of Wallidan FC... Uncle Alh. Babou Sowe of Primet Street. Throughout his life he harboured an unparalled and undeterred commitment to Wallidan. The pain of being relegated to the Division II took a giant toll on him last year. One could feel the pain listening to him over the radio, when he was invited to discuss the matter by West Coast Radio.
Our condolences go to his family and to the Chairman ofWallidan FC, Uncle Alh. O.B. Conateh (Fisco), Alh. Biri Njie, Maweyia Deen and the Executive, Management, players and fans here at home and abroad. May his soul rest in peace!'
May His Soul rest in the peace of Allah to whom he entrusted his life for His absolute grace and comfort through the Holy Prophet Muhammad (Peace be unto Him).
Alhaji Babou Sowe was inducted in the Sports Hall of Fame on the 19th May in the year of Our Lord 2001.
Author: George Gomes
Read Other Articles In Article (Archive)