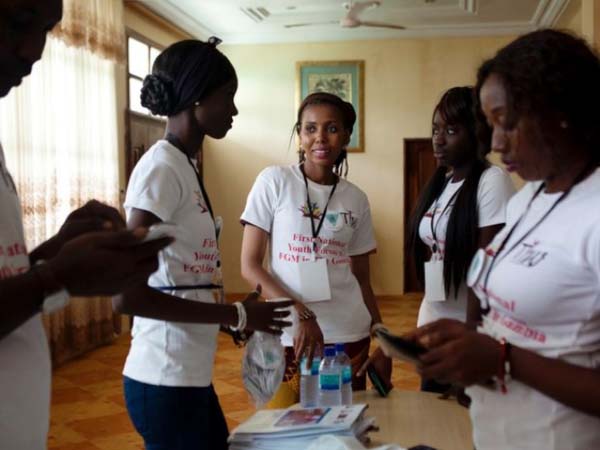 The United Guardian Youth for Development (UGYD) recently concluded a two-day training activity on Anti-FGM laws in Basse, Upper River Region.

The training course brought together 50 participating youths, community leaders, religious leaders, security personnel and Nyasimbars.
Speaking at the training session, Abdoulie Singhateh, the secretary general of United Guardian, UGYD, said the familiarisation with Anti-FGM laws is timely, noting that people should work collectively to disseminate information to other people who are not fortunate to attend the training activity.
"Female circumcision is banned in The Gambia, after presidential pronouncement in December 2015," he said, adding that they are there to spread the message.
Singhateh revealed that UGYD received a small grant from Girls Generation worth two thousand dollars, for a period of six months for their programmes.
Ansu Kambi, Director of Tostan, urged the participants to focus and make best use of the knowledge gained from the training course.
Musa Baldeh, assistant programme officer of United Guardian Youth for Development, stressed the significance of the training course and appealed to the public to continue the fight against FGM.
"I believe banning of FGM does not mean it has ended, and we have to continue the journey,'' Baldeh added.
Speaking on behalf of the governor of Upper River Region, Alhagie Jawara said the youths must be equipped with knowledge of the laws so that they could play a crucial part towards ending FGM.
Omar Cham said young people are instrumental in the productive sectors of the economy sector, adding that they consists of 60 per cent of the population, and the importance of sensitising them on the laws on FGM could not be over-emphasised.
United Guardian Youth for Development is a national youth organisation formed in 2008, and has been working on promotion, guidance and counseling, social entrepreneurship, health and the environment.
Read Other Articles In Article (Archive)