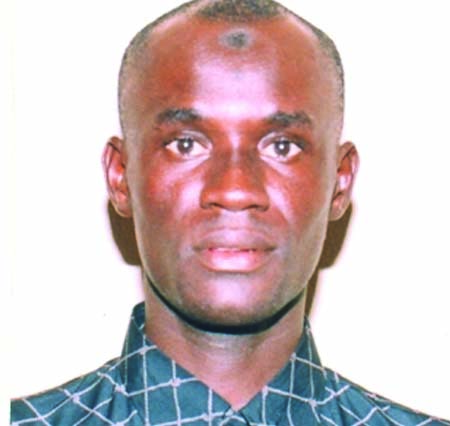 It was just like any other day. The weather was nice with a cool wind blowing, then suddenly everything changed when I received the first cell-phone call from a friend in Bakoteh asking whether I was the one involved in a sea accident trying to cross a ferry from Barra to Banjul on that fateful Saturday morning.
Then followed uninterrupted cell-phone calls from the length and breath of the country, especially from the people of Upper River Region, where I taught for twelve years.
Then the news came in and it was whispered at first and my first reaction was a complete denial. "It could not be true," I wondered.
I met the late Lamin A. Darboe with the sport editor of The Point newspaper who also serves as the president of the Gambia Sports Journalists Association, just three-days before this year's Tobaski, discussing at The Point newspaper premises. I greeted him in our common language and humor, saying Mbadding, as it has become a household name that when someone shares the same name or surname with another person they do call each other Mbadding, which simply means my relative.
Then the reality came in; Allah can do the impossible and unthinkable thing.
Darboe was a qualified teacher from Gambia College, where he did his Primary Teachers Certificate (PTC) course from 1999 to 2003 and became a qualified teacher.
After spending five years teaching, he decided to go back to the Gambia College to do his Higher Teachers Certificate (HTC) course from 2007 to 2010.
On that fateful Saturday, the late Darboe was on his way to Banjul to attend the football match between the Gambia U-17 and their counterparts from Algeria, which was to take place at around 4.30pm.
When the news broke out in town I was the very one many people thought had died as I was receiving frequent calls on my cell-phone enquiring whether it was me Lamin B. Darboe, who passed away.
After knowing that it was Lamin A. Darboe who involved in that tragic accident, a lot of questions crowded my mind because Lamin A. Darboe was loved, respected and admired by all and sundry for his manners, affections and, some would say, his firm handshake to everyone, especially to his colleagues in the media.
Apart from his commitment in the teaching field, having also taught in Region six for many years, the late Darboe was also admired by many, including me who saw him in his formative years, for his willingness to sacrifice in the service of Allah. That was one of his virtues in the life he lived in this vale of tears.
He was patient, understanding and hardworking as well as diligent to service and duties at work, in organizations and in communities he lived.
To me, the late Darboe was a brother, friend, guide and inspirational figure, who was a true scholar and intellectual. His death left his colleagues in the media fraternity, his friends and most of all his biological family members stunned and bewildered.
His departure will create a void that will be difficult to fill in the hearts and minds of all his loved ones.
We love and respect him, but it is true that Allah the almighty loves him more.
What I also know about Darboe is that he believed in dialogue in solving problems, especially among friends of the media, who used to cherish his sage advice and encouraging words.
It was therefore very sad, unfortunate and heartrending for us in the media, especially members of the Gambia Sports Journalist Association, to lose such a brother and close colleague.
In view of his untimely demise, I therefore, in line with the entire media fraternity, wrote this tribute to a dear colleague in that "Mourning Passes, but Memories don't".
We continue to extend our heartfelt condolences to his biological family and encourage them to take heart, for all of us will some day leave this vale of tears.
Read Other Articles In Article (Archive)