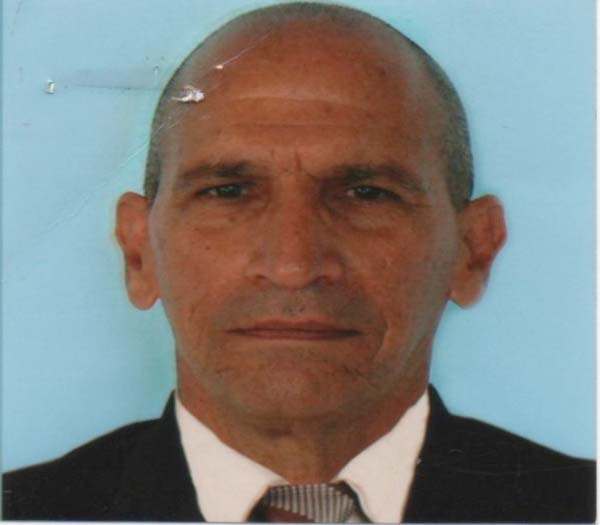 The late Alberto Pablo Bahr (1956 – 2016) first came to the Gambia in 2009 as one of the Cuban Technical Assistance Corps that has been part of the academic staff of the University of The Gambia's School of Medicine & Allied Health Sciences (SMAHS) since its inception in 1999.Following the long voyage across the Atlantic ocean from his home Universidad Medica de Holguín (Holguin Medicine School (UMH), he promptly settled down as Professor of Molecular and Cellular Biology and Biochemistry, and Head of Department of Biomedical Sciences, SMAHS (UTG). Unfortunately, he had to return to Cuba in 2011 (before the end of his tour of duty) when he learnt about the illness of his dear wife. Prof Bahr returned to the Gambia for a second tour of duty (an unusual exception to the general rule of the Cuban Ministry of Health Central Collaboration Unit) in December 2015.
The late Alberto Pablo Bahr Valcárcel is a seasoned professor of Biochemistry and Research Methodology. He has obtained B.A and Master in Sciences Biochemistry Havana University in 1975- 1980 and 1996 - 1999 respectively. He rose to the ranks of Assistant Professor in 1986 and Associate Professor 2005. He held many academic/administrative portfolios, including head of department, vice dean and dean, at the Institute Superior Pedagogico de Holguin, Cuba.
While at the UTG SMAHS, Prof Pablo Bahr worked with utmost dedication and charm in every aspect of capacity development in Medical Biochemistry and Research Methodology for medical, nursing and public health students alike. His special skills in pedagogy were also generously shared with other faculty and senate. As a research scientist he also taught and supervised student theses, including Masters' theses in both Public Health and Nursing. He formed an integral part of the SMAHS Research and Publication Committee (RePublic). He has shrugged shoulders with a plethora visiting scholars and external examiners from other medical schools in West Africa and beyond. The examiners' reports bore testimony to his hard work and diligence.
The late Prof Pablo Bahr was a charismatic and benevolent professor who rendered all his precious time in academia and will be sorely remembered by his dear students, administrative and academic colleagues at UTG, particularly the SMAHS, and by our court of external examiners from partner institutions.A real hero indeed has fallen but you will be remembered in the annals of health sciences' education of the Gambia and Cuba.
To him he had embarked on an incomplete mission to the Gambia and decided to make a return trip in December 2015 to fulfil his dream of bringing medical education to the door step of our students. In that quest, death has snatched him from us on the fateful day of March 1st, 2016. The late Prof Pablo Bahr is survived by two daughters.
The community of the University of the Gambia extend their sincere condolences to the family, friends and well-wishers of the late Prof Pablo Bahr. May his gentle soul rest in eternal peace. Ameen.
School of Medicine & Allied Health Sciences
Edward Francis Small Teaching Hospital
University of The Gambia
Read Other Articles In Article (Archive)