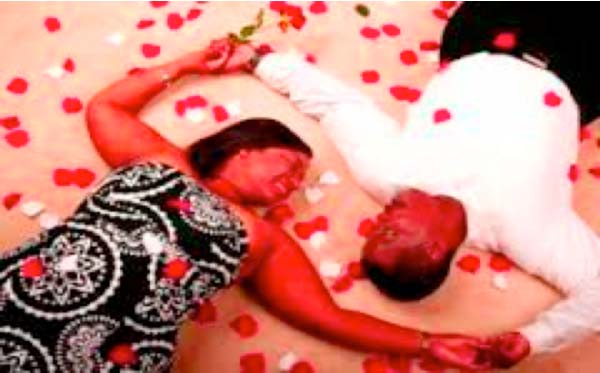 In this 21st century, it seems that the only problem our world leaders cannot solve and have no solution to is our daily marital problems, that is, between husband and wife.
Married couples nowadays seem to be lost in the wilderness, for while some are married and living in the same house, yet they are miles apart.
Some married men or women will tell you that I can only find peace outside, either at work or sitting with friends and chatting, and that when it is time for them to return home, it becomes a problem.
When you listen to the stories of the older generation, it is always inspiring because these are people who never dated each other or even knew each other, before getting married; yet they stay married until death do them apart. This is something we the younger generation cannot achieve.
Marriage nowadays is full of ups and downs. Some say it is because there are too many people who claim ownership, while others say it is nothing, but a nightmare.
However, one thing which is certain is the fact that most of the time the victim is the woman. I had a chat with some of the women, who pleaded for anonymity and shared their story; though not pleasant, but indeed worth listening to.
I got married to this young man who has nothing, and I don't mind because I just love him.
He used to go to Casamance and buy goods; then come and sell them in The Gambia. Immediately, when we get married, his people asked him to leave the boy's quarters and find his own place to live with me.
He did not have the means of renting a place; so my father gave us a house in our compound, where we stayed.
One year later, he travelled to Europe and; when he started sending money, his brother start fighting me and accusing me of breaking the family members apart.
The fight became stronger among them, with the use of charms; so my husband ran mad in Europe, and was sent back home. I tried everything and use all the resources I had to help him recover, but things got worst; so we got divorced. The good thing is that we have a daughter together.
I stayed at my father's compound for many years raising my daughter. Then I decided to give married, and tried again; and this time, it is worse than the first marriage.
So I just take it as my destiny, and I accept the fact that marriage can never be as I dreamt and wanted it to be.
In this second marriage, I am the woman and also the man. My husband lived in the remotest part of The Gambia and, in that hamlet, as a woman, you are responsible for feeding yourself and your children.
My husband is working, but I don't even know how he spends his money. I am from a different tribe, and his first wife is of the same tribe as him and his family; so she is the one they are kind to.
So if people say marriage is a nightmare, I could not say less, because I am a living witness to it.
Indeed I could not agree less with her; she has seen worst days in both marriages.
Looking at her shaky lips, while talking to me, I can tell that what she ever wanted was a happy and peaceful marriage, which seems missing in our generation.
Another woman told me that she dated a man for more than ten years, who is from the same village with her. Anytime this man approach his mother about marrying her, the mother will say it is not possible because she belongs to the slave cast.
The man's mother said nobody dares to challenge the cast system, because they even have a separate graveyard for the slave caste.
That scares me a lot, and it makes me want to give up, but then I also took the challenge to fight for my feelings.
My boyfriend defied the caste system, and went to a religious leader to lead the marriage process for him. I thought once the knot is tied, the whole thing will be over; but little did I know that there was a marabout war going on.
They rendered my husband impotent the very night he married me. So my family also had no choice, but to react to the situation at hand.
Finally, God answered our prayers, and my husband went back to being normal; and we are now blessed with a handsome baby boy, and I even paid a visit to my wicked mother-in-law, even though she still hates me.
To be honest, I still live in fear because I don't know when my mother-in-law will strike again.
Indeed, living with an enemy and no knowing when she will strike again is enough nightmares for a young lady like her.
I wonder why in this generation we are still holding unto our indigenous ways of living.
Why is the caste system still unbreakable in The Gambia? Most members of the younger generation suffer for a man-made law that was put in place by our forefathers?
For marriages to be what they need to be, people should stay away from the lives of couples and give them the freedom they desire in building their matrimonial home.
Read Other Articles In Article (Archive)