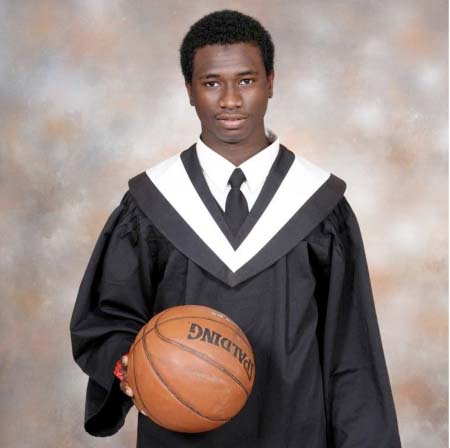 It wasn't my initial intention to write this tribute. However, I felt compelled and morally obligated to do so partly because of what we can learn from your noble character and how you evidently managed to leave a positive and indelible mark on all who knew you. It would seem you were the private type but you had your own special ways of connecting without resulting to meddling in the affairs of others. As Muslims, it is considered good practice to articulate and amplify the qualities/virtues of those that have passed irrespective of their age or status and you've certainly left a lot for us to be inspired by bro. The least we can do is pay our respects in the hope of keeping your legacy alive.

Ever since primary school you had your priorities straight. Always focused and the type to lead a purposeful life. Looking back at how we would joke around and call you "timeless" seeing how you were highly motivated, never wavered from your dedication, wouldn't compromise with your Salah
Even if it meant getting out of class and rushing back to the dorm to make it. As I can recall throughout our college years, you were fond of carrying a prayer mat in your backpack - you were devoted, and an inspiration to everyone lucky to have been around you.
An all-round solid dude; come to think of it, your type is hard to come by. A dying breed. Genuine and truthful you were. A rational mind would have had a hard time finding much to despise in your Character. You were as reliable and responsible as they come; the type that would lend a helping hand for the sake of God and nothing else. And when you did render assistance, your dealings would be in secrecy, that being something very much worthy of emulation.
It was admirable how you took on challenges in life - be it academics, business or what have you - and just thrived off of them. How you always managed to be neat and presentable, how you carried yourself with humility and class is a testament to your sound upbringing. You had a firm belief in the creator foremost but in your abilities as well, a bright future seemed ahead but Allah knows best.
One of the things I respected most about you was that you had principles that you stuck with and wouldn't change for the world. You were a thoughtful young man with good morals embedded in you from an early age. Not easily swayed into anything contrary to your values. It was more likely that you would be the one to influence in your own subtle way.
For four good years we were roommates in a foreign land. We were literally at an arms length away from each other… I'm sitting here pondering so hard but I cannot come up with a single instance whereby I had asked and you denied me a favour. Even if you wanted to, I'm sure the goodness of your heart wouldn't let you. You weren't the type to be wicked or selfish to a brother that was beneath you.
You were the type that was upright and had empathy for a brother. I can remember how you'd go on about the plight of the oppressed like the people of Palestine and how you would call yourself "Abu Jamilla"... "Uplift yourself" was one of the mantras you lived by and was fond of ...
Never in my entire existence did I ever come across a single human being as organised as you were. Amazing. It was the four of us living together in a congested dorm room with possessions we accumulated over the years yet you had a knack for getting your things organised the way you felt convenient. Your space would be setup with such detail it was like you had your own art gallery to marvel at. We would be in awe of how you consistently managed to keep your space neat and organised (made me wonder how your family life would be like). In the midst of project works, exams or what have you, it didn't make a difference. None of that stuff fazed you. Academics were something you excelled in. You would give it its full due and come out with flying colors all the while never allowing it to cloud your perspective or change your standards. You had your style and that was that.
Living with others can have its downsides as one can imagine, but a sense of discipline and maturity was what you displayed throughout and I'm glad to know we never once had a rift or got into an altercation. The bond we shared was unique in that we knew how the other person was and what boundaries to cross, yet it stemmed from the same fundamentals manifested in your interactions with many you liaised with. Based on camaraderie, respect and understanding.
My thoughts and prayers go out to your family. Although our hearts are heavy with this loss, they are the one's suffering the most. Allah is the all knowing and works in mysterious ways. If anything, I hope we will get insight from this to improve upon our characters and faith. May the lessons we took for granted while you were in our midst stay forever imprinted in our minds.
As I write this with tearful eyes reminiscing on the fond memories we shared and the realisation of how short this life can get, I can as well afford to smile for in your course I am hopeful. Albeit short, it was quite an exemplary life you led my friend. I can attest to the fact that you truly strived in your deen so I find it fitting that you return to our creator in an honorable manner (i.e. while fasting) on the last Friday of this blessed month of Ramadan so we say Alhamdulillah. I pray we are all blessed with beautiful endings. Ameen. After all, "what is this worldly life except the enjoyment of delusion"
This is a testimony of some of the traits of our dear brother as witnessed by many who knew him and judgement belongs to Allah alone. We are neither prophets nor angels but ordinary mortals. And as a result, by no means are we faultless or infallible. We pray that Allah in his abundant mercy forgive our shortcomings, limitations and mistakes.
May Allah (s.w.t) grant you
Janatul firdaus brother.
Read Other Articles In Article (Archive)