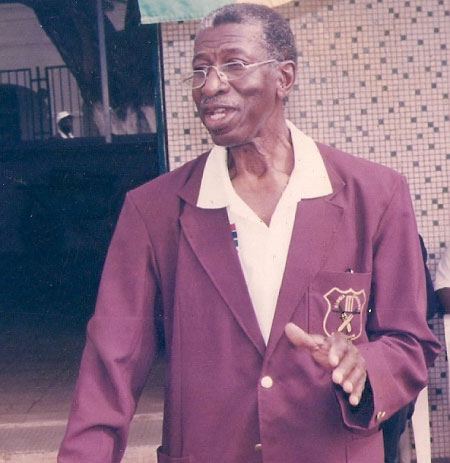 We don't know how value someone is, until he or she is called to glory. So many people are paying their last respect to our Former President, Father, Brother and Good Friend.
We have known Uncle Sonny for over four decades from playing cricket and football during secondary school, university in the UK, club level then national team, both locally and internationally.
He was in the Gambia Cricket Association board of controls for years and eventually became the president assisting the association to get to the level it is at present
Uncle Sonny was a real father to our national teams, which currently include Under-13, Under-15, Under-19 Boys, and the Senior Men National Team.
Under his leadership, The Gambia Cricket Association started the development programme, and he selected Johnny Gomez the current president to head the programme in 2002.
Under his able leadership, the GCA has made significant progress in the development and promotion of the game of cricket in The Gambia and North West Africa Region.
He led the West African Cricket Team to Malaysia in 1996; he was president of the defunct West Africa Cricket Council, represented WACC to the ICC meetings in Lords London, in the United Kingdom.
Uncle Sonny not only worked towards the development of high standards of play, he also supported the training of coaches and umpires.
In addition he established various linkages with volunteers and supporters, locally and outside the country, all within the spirit of the game
Uncle Sonny will be remembered for his enthusiastic and effort to instill discipline on and off the field of play by the cricket playing body.
He was quite passionate about the spirit of the game and also about the dress codes constantly reminding both junior and senior teams, that "Cricket is a game played by gentlemen".
He was appreciated by many in the cricket fraternity and was known to be generous, dependable, caring, and affectionate.
Uncle Sonny will be irreplaceable a pillar of The Gambia Cricket Association and Youth development as a whole.
He served as mentor and role model to his associates and to others new to cricket. He was a patient teacher and coach.
This humble and God-fearing man will be sorely missed for his tremendous contribution to the development of cricket in The Gambia and in North West Africa Region.
He was a man of action, and not just words. He will forever remain in our hearts in The Gambia and Africa for his role.
UNCLE SONNY May your Soul Rest in Perfect Peace
FROM THE GAMBIA CRICKET ASOCIATION
Read Other Articles In Article (Archive)