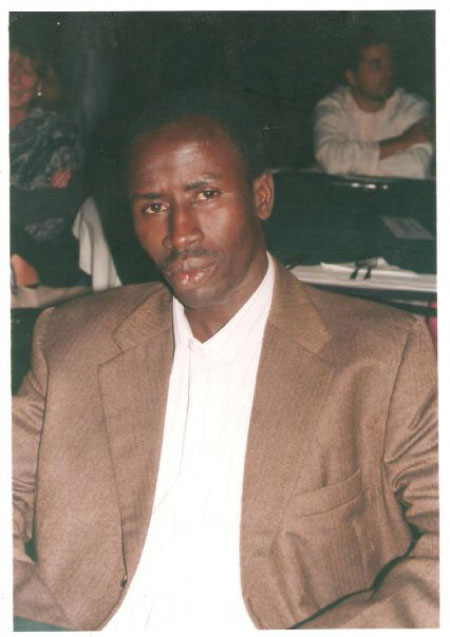 Mustapha Manneh, head coach of Gamtel FC, has said they would do their level best to ensure they retain the FA Cup title.
Speaking to reporters recently after his side's 4-3 win over Starlight FC on penalty shootout in the quarterfinal encounter of the FA Cup competition played at the Independence Stadium in Bakau, he said his side knocked the ball around throughout the 90 minutes and also created a lot of chances but that they missed some of their strikers as well as his.
Because of this reasons, he noted, they are bringing in new players from their feeder team, adding that they must allow those players to settle on the field.
He stated that FA Cup is do or die competition, saying: "You have to play 90 minutes and finish with it and that the second point is that you can delay the game, and that Starlight FC were using delaying tactics to go for post-match penalty shootout, which he said they feel they are good at.
"They were making a lot of delays during the game," he said, adding that he did not know whether they were tired or were hopeful of making it through the kicks.
He said the game was difficult since Starlight were from the second division and did not know how they played, adding that the FA Cup is not easy for first division teams, especially this year.
The FA Cup is all about tactics, he said: "If we know that we cannot win in the 90 minutes, we can reserve ourselves for the penalties - I know if it comes to penalties, almost 90% of my players are good in penalty kicks and we are also lucky to have good goalkeepers."
They did not underrated Starlight, he stated further while describing Starlight as a very good team.
"They are coming up seriously, I don't know if this is the way they play in the second division league, but if this is the way they are playing, for sure they will be promoted to the first division league."
Omar Fatty, head coach of Starlight, said he was happy with the way his side played against Gamtel FC, noting that they contained Gamtel FC up to the final whistle in every angle of the field.
He described the result as fair because "this was not their target".
"Our target is to maintain ourselves in the second division league because the position (8th position) is not convincing," he stated.
"We came to play and to take anything that comes our way but our main target is to maintain ourselves in the second division league because we are currently occupying 8th position," he remarked.
"Our preparation against Gamtel FC was not a special one because even in the second division league this is the way we prepare for every game," he also said, adding that if they maintained the way they played against Gamtel FC they would surely do well in the second division league.
Read Other Articles In Article (Archive)