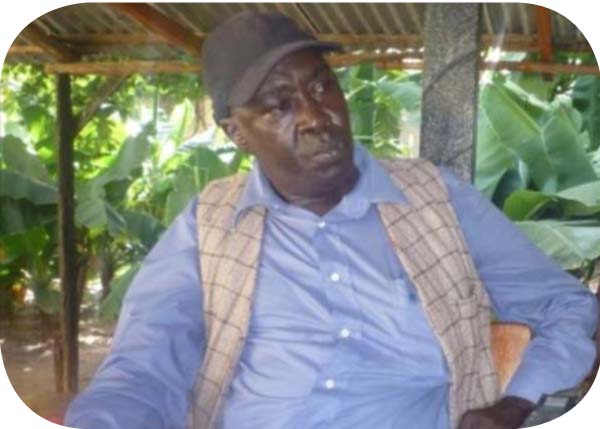 Sergeant Yerro Saidy, a police officer attached to the major crime unit of the Gambia police force, recently testified in the trial of one Ousman Drammeh, president of the Gambia National Transport Union (GNTU).
Mr Drammeh is being tried at the Banjul Magistrates' Court presided over by Magistrate Fatou Darboe for allegedly giving false information to a public officer.
According to Sergeant Yorro Saidy, in June 2014, the Office of the Inspector General of Police received a letter from the Office of the President dated 5 June 2014, instructing the Office of the IGP to probe into a petition letter written by the accused to the Secretary General and Head of the Civil Service against one Mumini Sey, the President of the Gambia National Transport Control Association (GNTCA).
Sergeant Saidy further informed the court that the letter from the President's office was minuted to the Crime Management Coordinator and to the Officer Commanding Major Crime, Superintendent Botto Keita.
"I was then directed by my OC to be part of the investigations," said the witness.
"The directives from the Office of the President and that of the accused person petition were given to me to go ahead with the investigations," he added.
Officer Saidy testified that in the course of the investigations, they embarked on a nationwide fact-finding mission, and the panel found out as a fact that the allegations in the petition of the accused were false and misleading.
He added that they later compiled a report on the said issues and all the panelists signed.
He said investigations into the matter further revealed that Mr Mumini Sey became president of GNTCA since 2001 based on election held at the Atlantic Hotel in Banjul, thereby removing Filijeh Nyassi as president of the GNTCA).
At that point, Sub-Inspector Alpha Badjie applied to tender the investigation report, and the directive from the Office of the President and a copy of the petition to be admitted in evidence as exhibits.
However, the accused objected to the admissibility of the investigation report.
He argued that one Inspector Conta who was one of the signatories to the report left a few days after the investigations, and was not present at the end of the investigations.
However, the court ruled that the accused did not give sufficient grounds or reasons warranting the denial of the investigation report to be admitted in evidence.
All documents were admitted and marked as exhibits.
Officer Saidy further testified that he obtained cautionary and voluntary statements from the accused person, both of which were admitted in evidence and marked as exhibits.
The matter was adjourned to 2 March 2015.
Read Other Articles In Article (Archive)