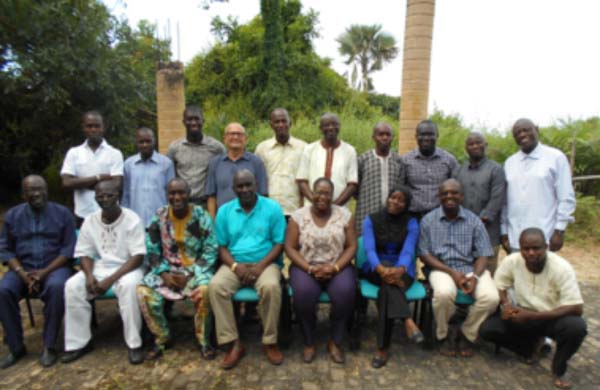 The Gambia Public Procurement Authority (GPPA) on Monday commenced a four-day intensive training of trainers (TOT) on public procurement processes and procedures.

The training at Sandele Lodge in Kartong is organised in collaboration with the EU as part of support for the implementation of the public financial management reforms (PFM Reforms) in the area of procurement in The Gambia.
At least 20 procurement officers within the government ministries are participating in the forum geared towards better services delivery at workplace.
Jainaba Faal, procurement specialist at the Ministry of Finance, said the training is geared towards capacitating the key people who in turn will do step down trainings for other procurement officers.
She said during the training, the participants would be equipped with professional skills that are very relevant to make them deliver better services.
"The training will also help the participants to know their audience, what to impact on them, how to ensure that every public procurement player in The Gambia adhere to the new procurement laws and guidelines that have been enacted recently," Mrs Faal said.
Tijan Jobe, executive secretary of Major Tender Board, said the training of trainers is very timely "in the sense that public procurement in this country is still developing and evolving".
"With this kind of training, I hope there will be a lot of positive changes in their service delivery system," he said.
Lalo Danso, director of Public Procurement Policy at GPPA, said the training would go a long way in addressing some of the lapses encountered during service delivery.
John Auma, procurement expert and training adviser, said there is a need for continuation of such training in the procurement system in The Gambia.
Olivire Barnouis, lead EU consultant in the implementation of PFM Reforms in the area of procurement, said the project is an important component of Gambia's PFM reforms.
Read Other Articles In Article (Archive)