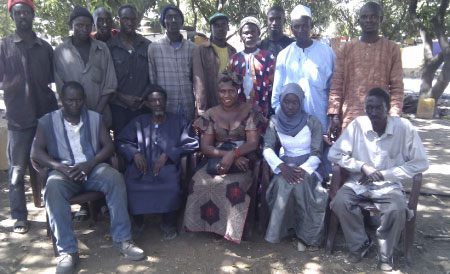 A three-day metal skills training for metal workers organised by the Renewable Energy Association of The Gambia (REAGAM) on Sunday began at the Abuko Metal Skills Training Workshop.
The training, which is a part of the energy efficient cooking stove project being funded under the GEF small grants programme of the UNDP, aims to reduce the green house gas emissions project (G.HG), improve the health status of women and children and eventually reduces the rapid rate of deforestation and land degradation.
Speaking to Alhagi BC Gaye, the Project Coordinator and Vice-Chairman of REAGAM, said the training brought together ten local metal workers from the Greater Banjul Area, KMC and the West Coast Region in the production of stoves (Furno Jambarr) and metal base efficiently.
Noting that it also added impact to the environment and the forest, he said, "We are training them to give them skills to produce and sell to the general public at reduced price to improve their economic base," he said
He urged the public to go in for the use of efficient energy cooking stove as a means of reducing the amount of fuel wood and charcoal for cooking purposes.
"Energy efficient cooking stove is among the best way of reducing forest and environmental degradation," said the Project Coordinator.
Speaking to the trainer, Shirk Gai said the energy cooking stoves are very good.
Gai, who joined the trade at an early age, urged young ones to venture into the business, as he stated, it has both economic and environmental benefits.
Read Other Articles In Article (Archive)