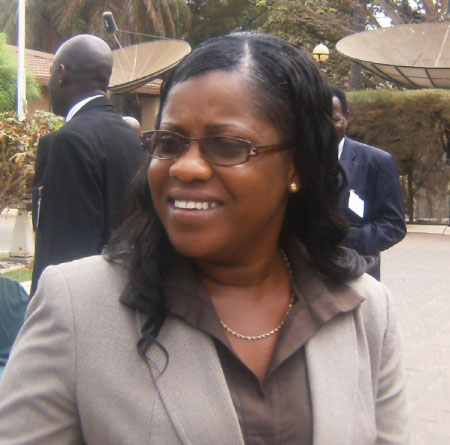 In continuing her tour of tourist facilities in the country, Madam Fatou Mas Jobe-Njie on Tuesday visited Makasutu and Sitanunku lodges as part of the forthcoming winter 2010 2011 tourist season.
At Makasutu, the Minister and delegation were received by the managing director of the lodge, Mr Hwlener Williams, who thanked the Minister for visiting Makasutu Lodge as part of her Ministry portfolio.
He said Makasutu served almost 20 years protecting the forest as well as planting trees to make sure that the forest is protected.
He explained that Makasutu means Makamaka. He explained: "When we came as a travel battle in 1992 we found that the land is owned by the Sanneh Kunda's in Brikama when we first talked to the family that we wanted the place to build a lodge in order to protect the land; because we found out that when the trees are cut down is not good."
He added that when they settled at the place, they planted over 50,000 trees to the area.
According to him, they are living with the local people within the area. "We also try to protect the culture and encourage other people to come back in the area so that they will not forget their culture. We also want to know more about the River Gambia," he said.
Mr Hwlener went further to explain that establishing the lodge is another advantage because "most of the tourists will come here and they will experience more about the Gambian culture".
Read Other Articles In Article (Archive)