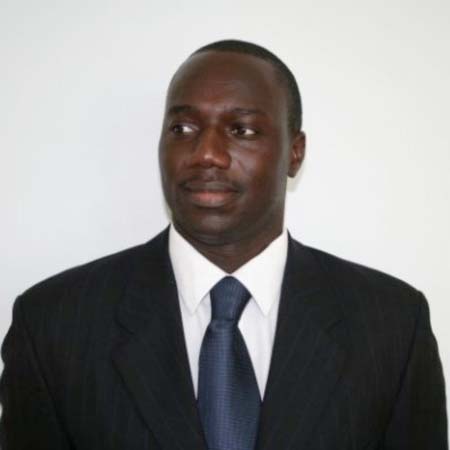 Minister of Tourism and Culture, Benjamin Roberts, has said the airport would always face some challenges whenever the tourist season starts.

The Tourism minister made this remark recently at Banjul International Airport, while delivering a statement at a daylong consultative meeting with stakeholders.
The meeting sought to improve service delivery at the airport, and within the tourism industry.
"There is some improvement, but still they have some lapses in terms of improvement and some challenges don't want to go away," Minister Roberts said.
The Tourism minister said, "Hopefully from the forum onwards" they would "see meaningful changes" because as a government, they would want to see there is an improvement in the airport or initiatives taken to solve the problems.
"I always say in our various tourism stakeholders forum that we have an option, and as people we can either choose to regulate ourselves or we impose regulations.
"We should be able to handle issues or challenges, and this is the only way we can realize our aspirations as a country, and as individuals."
The Tourism minister also told stakeholders that service delivery is one of the challenges at the airport, and within the tourism industry.
Also speaking at the forum was the GTBoard director general, Abdoulie Hydara, who said the airport is the most critical component of the tourism value chain, and is the first port of call or arrival point and the last port of departure, for those coming by flights.
"The airport is very important to all," he said, adding that "there has been some significant improvement" although there continues to be some challenges in most of the areas.
He said the arrival hall had continued to be swarmed or over-crowded by people with no serious business at the port, during arrivals by visitors.
He highlighted the challenge of a scanning machine, and how it is manned.
Commander of TSU, Modu Manneh, said the consultative meeting was a way forward to advance the cause of tourism, because it involves all of them.
"We all understand that tourism provides great income into our national budget; hence the need for all of us to try to ensure when we are tasked with responsibilities to we make sure we play our parts to the best of our ability."
Security service personnel are expected to have the greatest part of discipline in any country, and they could not compromise that, he said.
"We must understand clearly that the most important part of our job is to protect lives and properties, and also to give respect to the people that we are protecting; because you cannot protect people when you do not respect them," he added.
Read Other Articles In Article (Archive)