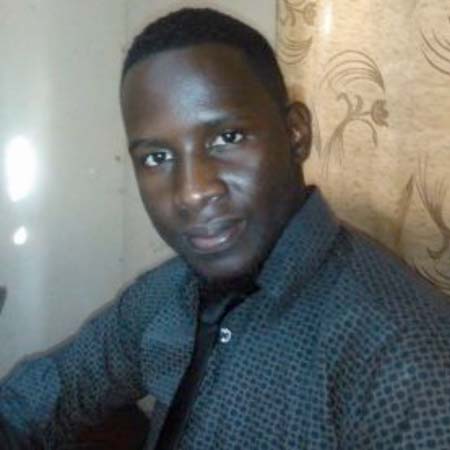 They have a long history of underachievement. For over two decades, they rarely managed to successfully take on Yahya Jammeh – a man who was going to rule The Gambia for a billion years if God had willed it. Theirs is like a hydra, the mythical creature with a myriad of heads — except the heads spend most of the time seeing one another as enemies.

Last Thursday, however, Gambia opposition finally showed what they are made of. They pulled off the greatest political shock in The Gambia's history by crushing Yahya Jammeh, at a poll hailed by many watchers as free and fair.
But the days leading up to last week's election were anything but relaxed. They were so tense and terrifying. No one knew what will happen. There was fear. There was uncertainty. And there was apprehension. People could be seen stocking up on food. Myself, I saw some people evacuating their family. The people were apparently bracing up for the worst in a winner-takes-all election. It turns out to be a largely peaceful one.
Fundamentally, it was a tough election. Many were cautiously hopeful of any opposition victory. To some, it was just unthinkable. And the unthinkable remained the unthinkable until it happened. Part of this hinged on the common grumble that Yahya Jammeh was the incumbent and incumbents always win elections in Africa. Only that Yahya Jammeh didn't.
Jammeh's shock defeat quickly reminded one of the American army general who was killed on the battlefield during the American civil war. Gen John Sedgwick was a pinhead who allegedly told his colleagues during the battle that the enemies couldn't hit an elephant at "this distance." He was shot and killed by a confederate sharpshooter right before he could finish his last line. It was an abrupt end the foolish general didn't see coming.
Many explanations have been offered for Yahya Jammeh's downfall. All have an element of truth. For some, there was a deep rot in the polity occasioned by bad governance. To others, Yahya Jammeh was running a rudderless government – a government that couldn't engender a brighter and better future for Gambians. The anti-Jammeh sentiment was ever gaining more steam.
But how Yahya Jammeh misread the mood of the nation is anyone's guess. So, too, for the most part, did those who control the internal levers of his party. And even the ruling APRC party apologists. They thought they were still popular. They were not. The people were frustrated. There was a feeling among Gambians from all backgrounds, urban, suburban and rural, that Jammeh's style of leadership – which, to me, is reminiscent of those of the big boys African dictators of the 1970s - was not working for them.
It was just catnip then for the opposition coalition to exploit this feeling. And their leader, Adama Barrow, knew he had to do a good job. He knew he had to tap the disillusionment of Gambian voters, men and women who comprise over 60% of the electorate. The people wanted someone who would serve them faithfully. They were looking for someone who was not going to rule over them as if they were subservient to him/her.
And Barrow did enough to convince the disillusioned voters he was the right man. A pointer to this was the day he entered the capital. These were the final days of campaigning. Yahya Jammeh had returned - earlier - to what propaganda newspaper Daily Observer said was a rock-star welcome. Two days later, it was Barrow's turn to return.
His was anything but a rock-star welcome. The scenes were carnival-like. The rolling crowd was so huge. The Gambia was standing still for Barrow, I told my friend as I struggled to find the right adjective. The next morning, I was doubling down on my long-held prediction that the property magnate was going to win. And win he did.
This major-event election comes with many lessons. The most obvious lesson is the opposition victory. In so many ways, it has much to tell us about the conditions under which apparently all-powerful ruling parties can be beaten. It tells us if the opposition are united, they can truly defeat an established incumbent.
Adama Barrow's unprecedented poll win was rooted in unity. His was a broad coalition that brought together a powerful alliance of leaders with established profiles and political networks in different parts of the country. This alliance was particularly effective because it integrated leaders that complemented each other's strengths and minimised each other's weaknesses.
Another lesson is that as much as effective oppositions win elections, governments lose them. Given the many advantages of incumbency enjoyed by most African governments in terms of influence over the media, access to funds, and the use of state resources, it is extremely difficult to defeat a well-performing leader that runs a good campaign. In our context, the election remained Jammeh's to lose. That he did so was largely shocking. But hey, the guy ran a terribly bad campaign.
Lamin Njie is the former editor-in-chief of The Standard. He wrote from Serrekunda. He can be reached via email at njiel@ymail.com
Read Other Articles In Article (Archive)