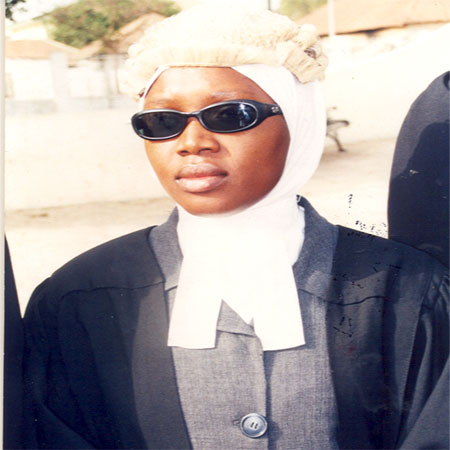 The Attorney General and Secretary of State for Justice Mrs Marie Saine Firduas has reassured children in The Gambia of government's strong commitment to protecting and promoting their welfare.
Justice Firduas gave this assurance yesterday at the Baobab Lodge in Bijilo during the opening ceremony of a four-day summer camp on life skills for children.
The camp, which is being organised by the Child Protection Alliance (CPA), brought together 30 participants from different parts of the country.
"As a government, we will do everything in our powers to ensure that children are protected from these child perverts and exploiters. We will stringently apply the provisions of the Children's Act 2005 and other laws that protect children," Secy Fridaus said.
She added that they would leave no stone unturned in ensuring that perpetrators of heinous crimes against children are brought to justice. "Our children remain our priority and their future is the focus of our development efforts. Anyone who wants to derail our goal for our children will have to face the full force of the law," she said.
Secy Firduas lamented that hardly a day passes without one reading in the newspapers about one form of abuse, exploitation or violence perpetrated against a child in one part of the country or the other.
According to her, this situation needs to be reversed.
She said that what happens in one's childhood whether for good or ill, shapes how boys and girls live out their lives as women and men. "Our children are not only a reflection of what The Gambia would look like in the future, they are the future itself and posterity would judge us by the behaviour and life styles we inculcate in them today."
Secy Firduas, who also doubles as vice chairperson of CPA board, said that CPA wants to equip the children with the skills needed for life such as decision making, communication, critical thinking, assertiveness, among others.
"For my part, I solemnly reaffirm the unalloyed and unwavering commitment of the government of the Gambia, under the dynamic and inspirational leadership of H.E Dr. Alhaji Yahya AJJ Jammeh, to the fulfilment of the rights of children, and their protection from abuse, exploitation and violence," she said.
The Chief of Defence Staff, Major General Lang Tombong Tamba also reaffirmed the commitment of the Gambia Armed Forces (GAF) towards promoting the welfare of children.
This, he said, is manifested in the creation of a child right unit under the GAF, which is meant to protect and promote the welfare of children in the country.
Adama Bah, a board member of CPA, advised the participants to take the camp seriously by making the best use of their stay at Baobab Lodge.
Modou Secka new president of the Voice of the Young commended the CPA and all those who made the camp a reality.
Njundu Drammeh, CPA National Coordinator, chaired the ceremony.
Read Other Articles In Article (Archive)