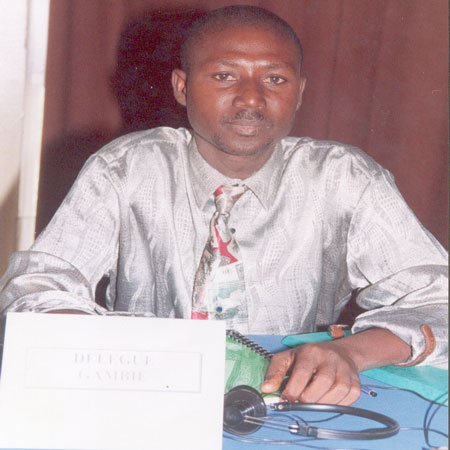 The President of the Gambia Volleyball Association Musa Cassa Taal has expressed satisfaction with the successful staging of this year's national Volleyball league.
He described this year's league as far better than the previous years despite the limited number of teams that took part.
"Before, we used to have about 14 teams featuring male and female but this time around we had less teams and it was successful. We lost most of our teams due to the fact that some of the players traveled out of the country. This is why this year's league has featured very young talented players," he explained.
The GVBA boss is also of the opinion that coaches trained by The Gambia Volleyball Association can also help in increasing the number of volleyball teams by setting them up for the league.
"We intend to come on with a Regional League in March 2009 to improve the standard of the league. The league will feature all regions in the country and teams will play home and away matches," he pointed out.
The National Volleyball League, which finished recently, was won by Old Jeshwang with 21 points, Interior were second with 18.
Betterness, LK Boyz and UTG came out third, four and fifth positions with 15, 9 and 0 points respectively.
Meanwhile, the Knock tournament of The Gambia Volleyball League is scheduled to commence on the 10th of October 2008.     
Cassa Tall also seized the opportunity to commend Nawec, Gam Works and their patroness Ndey Sainabou Jeng for their usual support in the successful running of volleyball programmes. He said, "They have been assisting the GVBA in their past activities and we hope that they will render the same assistance this year so that we can meet up some of our needs and constraints before the starting of the knockout," he stated.
Read Other Articles In Article (Archive)