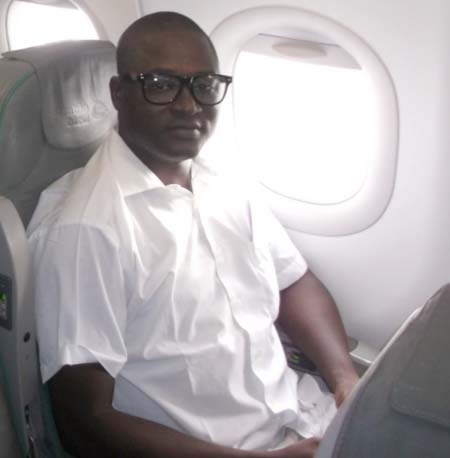 Abdou Rahman Sallah, a senior reporter with The Point newspaper, today Monday, left for Casablanca, Morocco to participate in a regional training workshop on civic education, elections and governance.
The training, organised by Mandela Institute for Development Studies MINDS), would bring together young people across the African continent to learn and share from each other.It is expected to last within a week.
Mr Sallah, who doubles as the executive director of the Biodiversity Action Journalists Gambia (BAJ Gambia), will join his colleagues in Casablanca, Morocco and Dakar, Senegal respectively.
MINDS is a continental think-tank which provides forum for dialogue, information dissemination and policy formulation, underpinned by rigorous research on the different aspects of African heritage, democracy and governance, as well as economic development issues.
In seeking to transform governance and economic development in Africa through new, innovative and progressive ways, MINDS chose to engage with one of the continents' key stakeholders: the youth.
Mr Sallah said: "Africa's youth constitutes an important group whose demographic superiority, if harnessed, could determine the outcome of elections and the quality of leadership and governance across the continent."
MINDS Youth Programme on Elections and Governance (YPE&G) is one of the three core programmes currently being implemented by the institution.
Mr Sallah said the training in civic education is to create awareness, enhance knowledge and develop relevant skills in electoral and governance processes and leadership among participants.
"It is therefore a great opportunity through which African youth can interact as they interrogate and deepen their understanding of issues of mutual interest pertaining to the development and transformation of the continent," he said.
"This is a unique programme that creates a platform for political reporters to meet, learn and share best practices on how to effectively report on election related issues," said Mr Sallah.
He added: "This would provide the participants the opportunity to learn from each other during the course of the training workshop and I hope at the end of the programme each participant would have learnt new skills to improve on the quality of their work.
"The key objectives include providing opportunities to engage with other African practitioners and experts to improve the legal environment for Africans throughout the region; to share knowledge and experience; build practical skills needed to improve and advance democracy across the continent; gain regional exposure, and to share best strategies with fellows to overcome challenges facing the African continent.
"I am grateful to the staff and management of The Point newspaper and Biodiversity Action Journalists Gambia (BAJ Gambia) for the moral support and the good working relationship over the years."
Read Other Articles In Article (Archive)