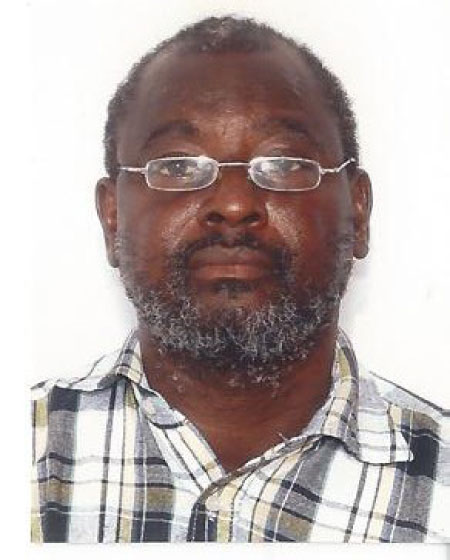 Continuation
I believe that government departments, private companies, etc, should not be named after professional football clubs (for example, Gamtel FC, Ports Authority FC, Interior FC, Quantum Associate FC, LG FC, etc).
They may own a football club, enter into long term deals with clubs, sponsor tournaments, leagues, etc, but they should never name a professional football club after themselves.
Bear in mind that most of the clubs mentioned in this article about the history of English football are named after cities, towns, and even villages in England.
As mentioned in our other articles, football is basically a community-based sport. Community participation is essential for the club to perform well and to be successful financially and socially. Without the fan clubs, players will not perform to expectations, stadiums will not be filled to capacity, sponsors and promoters will not be interested.
Clubs like Manchester United FC, Liverpool FC, FC Barcelona, Chelsea FC, Real Madrid FC, etc, have clearly demonstrated this.
Change the names of these clubs to the owner of these clubs, government ministries, company, etc, and you will get a negative effect. This negative effect is what is presently happening with our existing GFA League and League clubs.
The lack of fan clubs for most of the existing GFA league clubs reduces the pressure to build stadiums and develops existing football fields. Without the fan clubs, sponsors and promoters are not interested enough to invest money into clubs, sports centres and football players.
I think this is a good time to discuss the difference between professionalism and amateurism in relationship to football.
Professionalism means doing things on a formal basis and for monetary return/reward. It means the national football association must have a constitution and is registered with the government (e.g. National Sports Council). Professional football clubs must register as a business, their players must all register with the club and national football association, players are paid, the national association and clubs must have a registered office and 'home ground' football field. These clubs normally have registered fans clubs and are sponsored by the private sector.
The league they participate in is also registered as a business and sponsored with a TV Rights agreement between the league and the TV owners.
The reason I mentioned 'keen to adopt' above is because the GFA falls short of representing most of the football clubs in The Gambia and most of the clubs participating in the GFA league are not registered as a business, do not have their own football fields where they can play home matches, do not have their own office, do not have a registered fans club and, mostly are not sponsored by the private sector and the league has yet to enter into a deal with a TV station.
Amateurism means doing things on an informal basis and usually for non-monetary gain or on a voluntary basis. It is normally not registered anywhere or only as a charitable organization.
It is almost the complete opposite of professionalism. The Regional Second Division League, Super Nawettan tournament, Nawettan committees, Nawettan football tournaments, Nawettan clubs, district committees and clubs, interdepartmental sports committees and tournaments, school football organizations and tournaments, etc, all fall under this category.
According to Wikipedia, "Eventually, in 1885 the FA legalised professionalism, and when Aston Villa director William McGregor organised a meeting of representatives of England's leading clubs, this led to the formation of the Football League in 1888.
Preston North End was inaugural winners in 1888-89, and was also the first club to complete the double of both winning the league and the FA Cup. Aston Villa repeated the feat in 1896-97."
Therefore, in terms of legalised professionalism The Gambia is (2012-1885) again 127 years behind England.
It is, in fact, sad to say that even before the formation of the Normalizing Committee on Gambian football, Gambian football is 124 years (1888 to 2012) behind English football development.
Unfortunately, our Normalizing Committee does not seem to be committed to legalizing professionalism and to the formation of a nationwide football league; otherwise, they would have done what Aston Villa director William McGregor did and organize a meeting of representatives of Gambian football clubs (GFA League, Regional and Nawettan clubs) before presenting any proposed GFA constitution.
According to Wikipedia, "The League expanded over the next 25 years as football boomed in England, from one division of twelve clubs in 1888, to two divisions by the 1892-93 season, with a total of 28 clubs and with the gradual addition of more clubs, a total of 40 by 1905-06.
"It remained at 40 until the league was suspended after the 1914-15 season with the outbreak of World War I. During this time clubs from the North and Midlands dominated, with Aston Villa, Sunderland, Sheffield Wednesday and Newcastle United all winning three or more league titles in the period leading up to World War I. During the war, competitive football was suspended
"In the 1920–21 season the football league was expanded, with the new Third Division, which expanded the league south of Birmingham. Each division had 22 clubs.
"The next season the league was again expanded with the Third Division divided into North (with 20 clubs) and South (with 22 clubs) sections, making a total of 86 clubs in the Football League.
"In the 1923–24 season the Third Division North was expanded to 22 clubs, making a total of 88 league clubs."
From the movements of our Normalizing Committee it looks like the stage English football development reached in 1920 is where they want our development to be today.
To be continued.
Read Other Articles In Article (Archive)