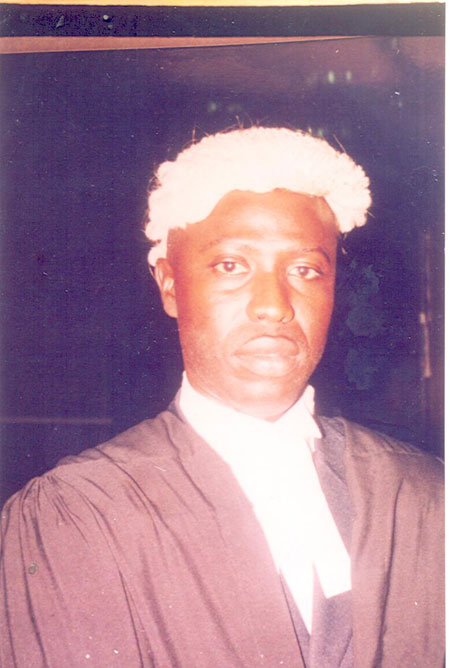 The issue of judicial independence is central to the foundation of any democratic nation. It is imperative that the judiciary being a key institution and a branch of the government must remain independent, neutral and impartial, hence it must not be influenced and pressurised from any quarter.
The concept of an independent justice system in any nation is a necessity and is enshrined in various legal instruments, in particular Section 120(3) of our Constitution. This provides for an independent judiciary that is subject only to the constitution and should not be subject to control by any authority or person.
It is clear therefore that a judicial institution needs a conducive environment to be able to perform its functions.
We also have to realise that judicial members are professionals, who are legally equipped and know better as to how to deal with legal issues so as to perform the role of interpreting and applying laws.
We again have to realise that there is an Oath of Office that binds judicial members together and we should allow them to function in respect of their Oath of Office.
The public must also realise that the oath taken by judicial members are sacrosanct, and it is an oath to uphold justice without fear or favour, affection or ill-will to  ensure the proper dispensation of justice.
The issue of "fairness" stands at the heart of every judicial system in resolving disputes or claims.
For truth and justice to prevail, there must not be any influence or interference in the functions of a judicial institution. Moreover, the public must perceive the judicial officer as an umpire in dispute resolution, and as such, their image must always be intact to help keep public confidence in our justice system.
As a constitutional principle, judicial independence is the last hope and resort, where society looks up for truth and justice. It is also the judiciary that stands between the power of the state and the freedom of the individual under the law.
It is also clear that the issue of fair-hearing flow out of an independent judiciary. No judicial system allows dictates or directives to be an hindrance to the course of justice.
It  is also important to have an effective judicial service commission to protect the independence of the judiciary and the legal profession from any pressure or influence, to ensure proper checks and balance for the smooth running of the government. It is also a fundamental principle for courts to be wholly independent, and for the executive and the legislature that is firmly based on the separation of powers.
It is also vital to point out that the rule of law underpins the independence of judicial system. The society's confidence in their judicial institutions can only be enhanced by an image of an "independent" justice system since one of the reasons we declare a state as a fail state is when there exist no proper and functional judicial system, which stand to regulate the activities of society.
Read Other Articles In Article (Archive)