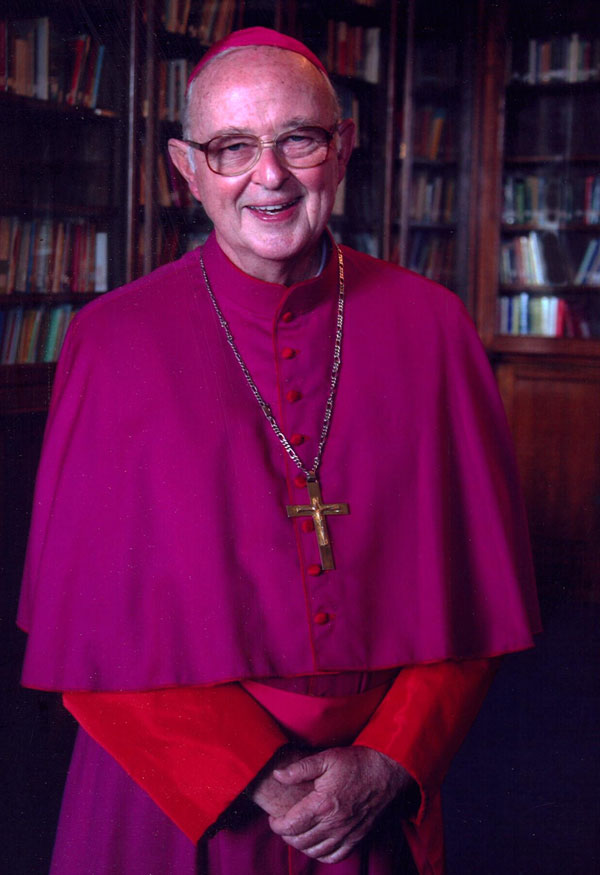 On Wednesday and Thursday of the 27th and 28th June 2012, the Catholic Diocese of Banjul held an end of Pastoral Year Workshop.The pastoral year of the Diocese began in October 2011 and ended in June 2012.This means that all major activities and pastoral life of the diocese take a different pace.Many of the diocesan personnel would during this time, take their annual leave.The duration lasts from July to October when the new pastoral year will begin.
During the two days workshop the participants were the Priests, Sisters, Catechists and the Bishop of the diocese.They all devoted time to prayer, fellowship, reflection and study of two recent documents of the Church.The two documents studied were Pope Benedict's Post Apostolic Exhortations called, "Africae Munus" and "Verbum Domini".The two days deliberations began with common prayer called, lectio divina.Prayer was important to start with so that the Lord Jesus may become part of the workshop for guidance.
Different speakers were chosen to lead the study and paper presentations.These were based on the different chapters of the two documents.The document, "Africae Munus" was the outcome of the recent Synod of Bishops of Africa. The document bore the theme of Reconciliation, Justice and Peace, which permeated different aspects of the Church in Africa.The Bishops together with the Pope saw the need for the continent of Africa and the Church to take on the theme seriously.In as much as African is beset with war, famine, disease and under development, the theme when taken, will help Africa to rise. This injunction is taken from the biblical call of Jesus to the cripple to rise, take up his mat and walk. (Jn 5:8-9).Africa can rise and walk despite all odds because she has the potentials and spirit of reconciliation, justice and peace.
The Speakers for the two days workshop were Priests, Sisters and Catechists chosen from within the diocese.They dealt on the various chapters to explain and lead the participants through study questions and group discussions.All the speakers did well in their presentations and this enabled good group discussions and resolution making.Father Tony Gabisi and Sr. Mary Elizabeth Potin coordinated the activities for the two days.
At the end of the workshop all resolutions taken were minuted by the Secretary, Fr. Emil Sambou to be later used for implementation in the different parishes of the diocese.The Bishop, happy to have seen the success of the workshop, gave the vote of thanks and appreciated and thanked everyone's efforts in the work of the Church.
An announcement was made for the major resolution taken, which is a pilgrimage of reconciliation, justice and peace to be taken at the beginning of the next Lenten Season 2013.
Read Other Articles In Article (Archive)