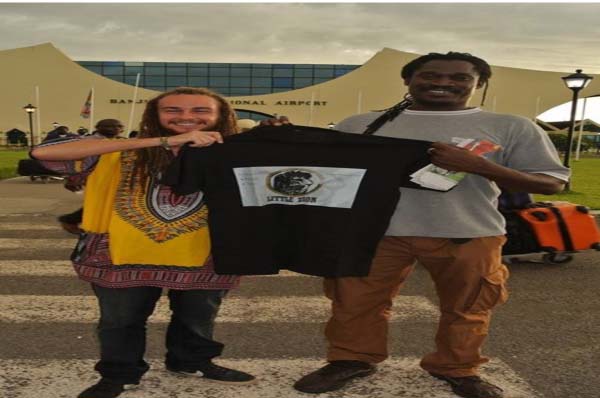 (Friday, 31 October 2014 Issue)

The 2014 'Tesito (ready to work) Tour' by Belguim-based Gambian singer Heart Wash, was a great success, according to Thomas De Beule, the manager of Little Zion.
He said the tour, supported by event organizers Little Zion, was marked by stage performances across the Greater Banjul Area and the West Coast Region, and the proceeds will go toward charity in youth empowerment and education programmes.
The tour attracted scores of high-profile stage performances from Gambia-based stars such as Nova, Bro K, and King Morzai who were backed by renowned deejays like DJ Mutabaruka, DJ Melo, DJ G Faal, and DJ Fireman and the Firehouse Crew.
De Beule told journalists the 'Tesito' tour was a great success taking into account the turn out and the organizational setup.
He pointed out that the three concerts that stood-out were the ones held at Salaba Dragon in Gunjur and Jokor night club in Brikama, and that the artistes lined up where really impressed by the turnout at these venues.
The music promoter described his Little Zion as a young organisation that is committed to empowering the youths of this country through education.
DJ Mutabaruka said the tour was an added experience to him, and that it promoted unity among the people.
"It's a huge success and the fact that it brings all the people together - celebrating music and bringing talents to the fore – is just amazing. The tour really impacted positively on me for it availed me the opportunity to rub shoulders on the same stage with some deejays and artistes."
The singer, Lamin 'King' Sillah aka Heart Wash, said he was giving thanks to Little Zion and the fat-fat crew and all the wonderful supporters and all the DJs and artistes whose participation attracted more people to the event."
It was nice to come over and play for the Gambian people, he said, and added: "I also found that there are lots more people who like reggae music in our local language than I thought. I love the direct contact with the people, especially in Gunjur where I could let the people sing along although they do not know the music."
"Thanks everybody - all the radio DJs and journalists for promoting the event," he concluded.
Read Other Articles In Article (Archive)