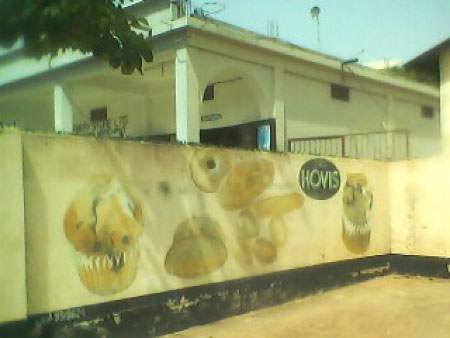 Terinfili Agro-forestry, a community-based organisation in the Darsilameh village of Jokadu, has recently introduced a new cashew and mango processing and baking at their newly inaugurated industry in Bakau Newtown.
Speaking in an interview with this reporter, Dr Bilal Robinson, coordinator and consultant from the US, said the project started in the US before a group was formed in The Gambia in 2006 to embark on the project to reduce the spoilage of cashew and mango fruits in The Gambia.
The aim of the industry is to create food security by making food products available, and job opportunities in the rural areas, Mr Robinson says.
To achieve this, he said, they created a factory at Darsilameh of Jokadu in NBR, where they preserved 3000 litres of cashew and 2000 litres of mango fruits since 2007, adding that "36 Gambian people are employed in that factory."
He also said they have now opened a bakery in Bakau to process cashew and mango fruits that have been preserved by them.
Prior to this initiative he was working in Guinea Bissau for 25 years, he disclosed. "We have now created 11 recipes out of cashew and mango ranging from cake, pepper soup, vinegar, candy sweet, chocolate, cashew bread, chutney among others," revealed the project coordinator.
They produce 1000 cashew cakes a day, he said, adding that already they have made an agreement with Kanilai Farm to supply them with their products. 
He adduced that they also supply cashew cake to hotels, supermarkets and anniversary occasions in The Gambia.
Mr. Robinson admitted that their products will be selling all over in the world. "We have exported some cashew cakes to Guinea Bissau and will be expecting to export from base to Senegal, Mali and Guinea Conakry later in the year," he noted.
Come November this year, they would also produce mango cakes, he assured the general public, adding that in 2007 they exported 11,000 litres of cashew wine to the US.
Asked about the challenges they face in the project, Mr Robinson admitted that one of their main challenges is to modernize their factory in Darsilameh, to produce more.
He welcomes anyone who would want to be involved in the cashew food market, saying he can be contacted for possible collaboration to realise maximum benefit from the project for the Gambian nation and all.
He finally urged the Gambian public to patronise them as they are developing and improving on their new products.
Read Other Articles In Article (Archive)