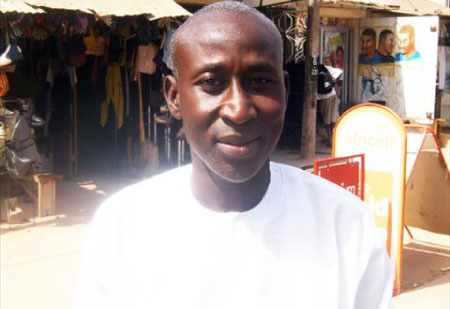 The Point has learnt through impeccable sources that Teranga FM, a commercial radio station based in Sinchu Alagie village in the Kombo North district of the West Coast Region, has been ordered to cease operations again, effective Tuesday.
Though no official reason(s) was advanced as to the development, sources have it that the move, the second of its kind, may not be unconnected with the radio's review of the local newspapers in the country.
An eyewitness who prefers anonymity, said officers in plainclothes on board three pick-up vehicles stormed the premises of the radio station between the hours of 10-11pm on Tuesday, during which they told the radio's manager Ismaila Ceesay that there was "an order for the radio to cease operations immediately".
Established in 2009, the radio station has generated a lot of attention from the public most of whom rely on it to get news, which is normally reviewed from the independent press and broadcast in the three main local languages Wollof, Mandinka and Fula.
Earlier in January 2011, the radio station was ordered to cease operations only for it to resume operations after one month.
Also in August 2011, the radio's managing director was invited to the headquarters of the National Intelligence Agency where, sources said, he was asked to suspend the radio station's daily review of news carried by the local newspapers in the country.
In April 2011, Alagie Cham, then Minister of Information and Communication Infrastructure, told deputies at the National Assembly that the radio station was temporarily closed down in mid-January of that year due to "some administrative procedures".
Minister Cham, who was responding to a question by Hon. Pa Jallow, then member for Jarra Central, was asked to explain what led to the closure of the radio station, during the Question and Answer session at the Assembly.
At the time, the Information minister said, "The reason for the gap in the radio's broadcast was to make certain that some administrative procedures are in place."
"The management of Taranga FM wasted no time in putting in place those administrative procedures and, as a result, resumed broadcasting on 14th February 2011," Cham further told deputies.
Meanwhile, efforts to speak to Ismaila Ceesay, managing director of the radio station, and the authorities proved futile up to the time of going to press.
Read Other Articles In Article (Archive)