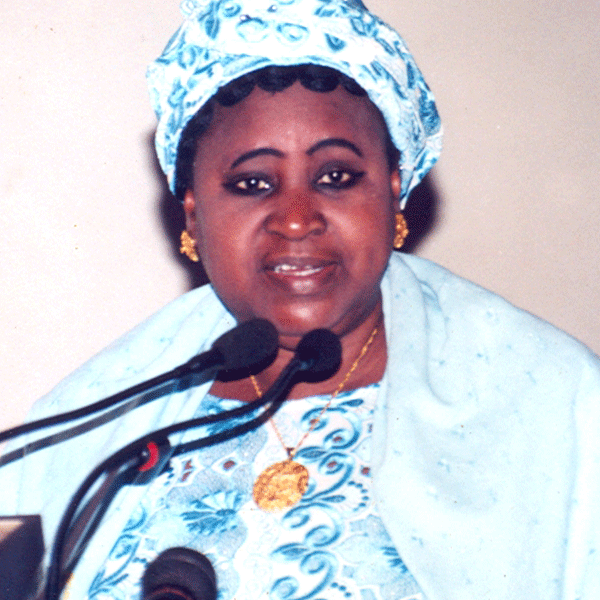 The Vice President and minister for women's affairs Aja Isatou Njie-Saidy on Tuesday opened the Art and Film show exhibition of Madam Isha Fofana and Mariam Khan at the U. N house in Cape Point.
This was part of the celebrations marking the International Women's Day. Vice President Njie-Saidy stated that development for women is development for all in nation building. She however, revealed that women own only 1% of the world's asset.
"It is important to start development with women and girls because they are the custodians of life and teachers of the children," she revealed.
Isha Fofana, a Gambian woman who has stayed in Germany for about 10 years and an artist expressed her profound gratitude to President Yahya Jammeh and the Vice President Ajaratou Isatou Njie- Saidy for enabling women artists like herself to realize their dreams.  Madame Isha Fofana revealed that it was the love for her country that made her to come back home to display her artistic gift.
Mariam Khan of the Documentary Film Initiative thanked Sira Ndow for inviting her to attend the program following her Pan African award for the documentary film 'Sutra'. This film, she said, was widely acclaimed when it was out.
Mariam Khan revealed that the title of the film 'Sutra' is a wollof word and that the film deals with the social and religious dimensions of the world. She further revealed that the film delves into the daily violence and rape against women and girls.
The acting U.N resident coordinator, Dr. Sukwa highlighted some of the violations women and girls face in their lives.
"The U.N have been instrumental in helping the government of the Gambia where gender issues are concerned such as women capacity building,"
He said that they are proud to be part of this noble work.
Mrs. Janet Sallah Njie. the president of the Female Lawyers Association in the Gambia (FLAG) unveiled some of the inhumane practices women and girls face and endure. She mentioned that her association is here to offer aid and advice to women and girls who are victims of rape and violence.
Read Other Articles In Article (Archive)