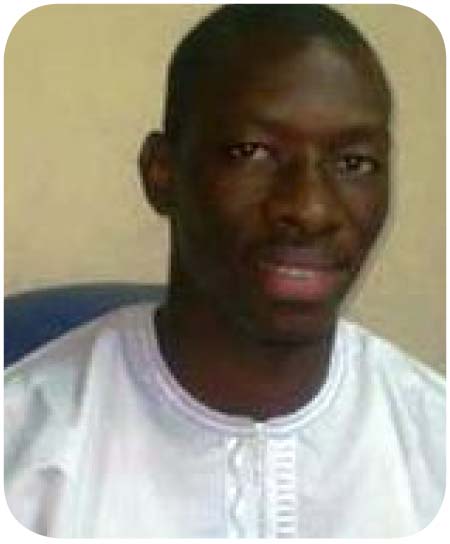 The lower court in Banjul presided over by principal magistrate Momodou S. Jallow yesterday refused to grant bail to Abdoulie Ceesay, managing director of Teranga FM radio station in Sinchu Alagie.
Ceesay was arraigned on Tuesday before the said court and charged with seditious intention.
The police prosecutor, Sub-inspector Alpha Badjie, told the court the alleged offence under which the accused person was charged, if the accused is found guilty, is punishable by a fine of not less than D50,000 or a maximum of D200,000.
He said the offence allegedly committed by the accused person is severe to national security; hence he should not be entitled to bail.
"We are urging the court to exercise its discretion in favour of the prosecution by refusing him bail, and to remand him in prison custody," the prosecutor said.
In response, Ceesay's defence counsel, Segga Gaye, said the defence had presented the facts before the court and given reasons why bail should be granted the accused person.
The accused person was presumed innocent until proven guilty by the court, which is supported by section 24 sub-section (a) of the 1997 constitution of The Gambia, he said, adding that it is the constitutional right of the accused person to be granted bail.
It was not enough for the prosecution to say, if the accused person was granted bail, he would flee the jurisdiction of the court since there was no proof before the court.
There was nothing like a threat to national security, which was breached by the accused person, counsel Gaye added, citing relevant sections of the constitution to support his submission.
Delivering his ruling, the trial magistrate stated that he had listened to the submissions of both the defence counsel and the prosecution, and their arguments had been put into consideration by the court.
However, he said, the court would exercise its discretion in favour of the prosecution.
He said denying the accused person bail would not infringe upon his constitutional rights in anyway.
Therefore, he added, the accused person has the right to appeal against the decision of the lower court at the high court of The Gambia.
The case was adjourned till 18 August 2015.
The prosecutors alleged that Abdoulie Ceesay on 16 July 2015, in Banjul and diverse places in The Gambia, distributed pictures of President Yahya Jammeh, to one Zainab Koneh and Fatou A. Drammeh, through his Africell mobile SIM card showing a gun pointed at the President, with the intention to raise discontent, hatred or disaffection among the inhabitants of The Gambia, and thereby committed an offence.
Read Other Articles In Article (Archive)