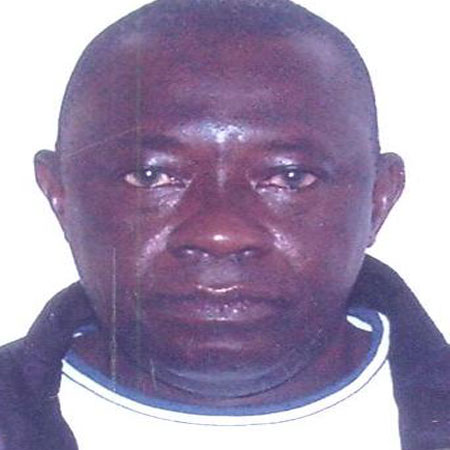 No sooner our breaking news about the proposed March 23 GNOC elections hit the streets last week than credible sources revealed that a very strong candidate is in the offing.
By Friday evening our sources had led us to the doorstep of Sheriff Jammeh, current president of the Gambia Lawn Tennis Association.
Mr Jammeh, our source said, has a solid backing of many national sports associations and is widely believed to be the biggest opponent to anyone eyeing the top job at Olympic House.
Contacted for comments on his possible candidature, Mr Jammeh confidently confirmed it on Friday, saying: "Yes, I am running for the GNOC presidency. I have just filed in my nomination papers. 
"I am contesting after been called upon by many serious and well-meaning people, with whom I share a mission to transform the GNOC from its present state to a true national organization run by credible people at the service of the country, in line with the new thinking by government to put all sports on a new and sound footing.
"I have accepted to take up the challenge by standing in the elections and when that bridge is crossed, I will then get down to deliberate and deliver the visions and ideas I may have to develop that organization, and by extension, Gambian sports.''
Sheriff Jammeh has been president of the Gambia Lawn Tennis Association for a little over 10 years and is widely respected in sports circles as a man of integrity and one with a great passion for hard work and honesty.
"Mr  Jammeh is  the man needed to get us out of this mess and pave a new direction for us,'' commented  Johnny Gomez of the Gambia Cricket Association, whose national association backs Mr Jammeh.
The GNOC elections will take place on March 23.
Read Other Articles In Article (Archive)