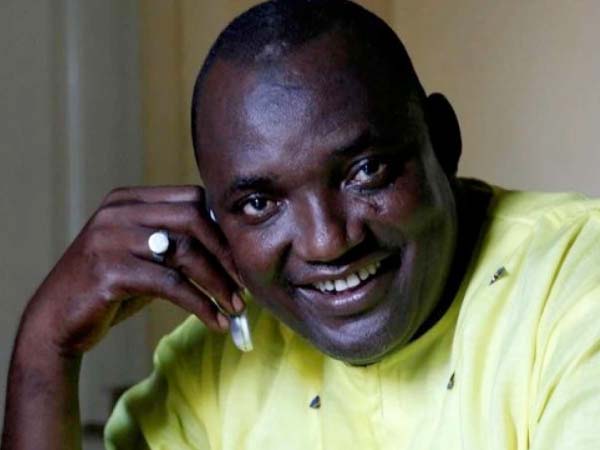 President-elect Adama Barrow has set up a 7-member committee to carve the roadmap, in concert with the nation, for The Gambia's development path. He declared this strategy in his New Year message to the nation. The following is the message of the President-elect:

NEW YEAR MESSAGE 2017
PRESIDENT ELECT ADAMA BARROW
25th December 2016
Today is Christmas Day. It is a day of thanksgiving and prayers for Christians all over the world and a day of solidarity from Muslims, in particular, and all peace loving people.
I would like to take this opportunity to wish all peace-loving people a Merry Christmas and a Happy New Year in advance.
Three weeks ago, the Nation went to the polls in peace and tranquility. The Election Results were declared in peace and tranquility and I was declared a winner in peace and tranquility. The votes were counted on the spot and all contenders who had committed and honest polling/counting agents knew the results of the Elections before they were declared by the Independent Electoral Commission (IEC).
Conscience and the Supreme National Interest dictate that we put our differences aside and accept the verdict of the people so that peace and tranquility will prevail in our homeland.
I would urge all Gambians to work together to take full charge of our destiny and resolve our differences in peace, failing which, outsiders would determine our destiny for us, to our shame and disgrace.
I am now the President Elect. I should assume office when the term of office of the incumbent expires on 19th January 2017. I do not want to preside over a country that is not at peace with itself. Hence, I am calling on all peace-loving Gambians to advocate, pray and work for a peaceful transfer of Executive power, for the first time in our history since Independence. If the colonialists could peacefully hand over Executive power in accordance with the dictates of the people of The Gambia, we the citizens should be able to show a better example to our children.
I would like to conclude by assuring you that I will spare no effort to ensure that The Gambia remains a Secular, Democratic, Sovereign country which would protect the right of each Gambian to hold and practice the religion or creed of one's choice without any hindrance or discrimination.
To ensure that the country realizes its full potential when I assume office, I have already Commissioned the establishment of a Think Tank, namely Agency For Sustainable Socio-Economic Development (ASSED), comprising 7 experts in the areas of Politics, Civil, Economic, Social, Culture and the Environment to coordinate the mobilization of experts who would prepare the developmental blueprint of my government.
ASSED will be headed by a prominent member of my team and will be charged with the responsibility of inviting Gambian experts and concerned friends of the Gambia to send their CVs so as to establish an Expert Bank.
ASSED will then put together experts in relevant sectors to develop sectoral blueprints of our three-year development Agenda, 2017 -2020.
The experts will be required to present a development blueprint, namely Programme For Poverty Eradication, Sustainable Socio-Economic Development and Development Cooperation to the shadow Cabinet on 14th January 2017 so that the Government will hit the ground running after my inauguration on 19th January 2017.
During my campaign I did tell you, the people of the Gambia, that I have a strong team to rely on to meet your aspiration for inclusiveness in building a country which would ensure National Unity in Freedom, Peace and Prosperity for all.
Let us all pray and counsel the Outgoing Government to give peace a chance so that our peace-loving people will be protected from any harm as we enter a New Year of hope.
Let us all make a pledge as a New Year resolution that we will ever be true to our homeland, The Republic of The Gambia.
Forward Ever!!! Backward Never!!!
Read Other Articles In Article (Archive)