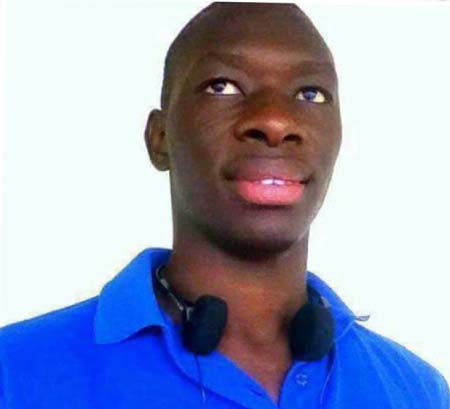 (Wednesday July 20, 2016 Issue)
The Banjul High Court presided over by Justice E.O. Dada is today expected to deliver judgment in the sedition trial involving Taranga FM Managing Director, Alajie Abdoulie Ceesay.

The accused was being tried on a seven-count charge of seditious intention, which he denied.
The prosecution in proving their case called four witnesses. PW2 Fatou A. Drammeh gave evidence in court, but the defence counsel did not finish cross-examining her when she was said to be out of the jurisdiction by the DPP.
The judge, however, ruled that he would admit her evidence, but the weight to be attached to it would be determined at the end of the trial.
The accused was denied bail three times by the High Court presided over by Justice Abi and Balarabe.
At the closure of the prosecution's case, the defence made it known to the court that they intended to file a no-case-to-answer submission.
The accused through his defence lawyers filed a no-case-to-answer submission before Justice Abi of the Banjul High Court, arguing that their client has no case to answer.
Delivering his ruling, the trial Judge, Justice Abi, said: "I have reviewed the evidence before me and submissions made by both counsel, and I am convinced that the prosecution has laid a prima facie case against the accused for him to offer an explanation. I, therefore, overrule the no-case-to-answer submission and call on the accused to enter his defence."
After the no-case-to-answer submission had been dismissed and the accused called on to enter defence, his lawyer Combeh Gaye said: "We have reviewed the evidence in this case. The accused has opted not to give evidence in this case based on his rights to remain silent."
She said, however, they have one witness coming from abroad to tender a document, but the witness was never brought before the court.
"It is our humble application for this matter to be adjourned to enable the witness to be present in court," she said.
At the next adjournment date, counsel Gaye announced they had informed the court they intended to call a witness, but the witness was out of the court's jurisdiction".
"Unfortunately, the witness is not here as expected and, in view of the circumstance, I have no choice but to close the defense case and urge the court to proceed to address."
The case was then proceeded to address.
During the last adjournment date, the trial judge, Justice E.O. Dada, who inherited the case from Justice Abi, who was transferred to Mansakonko, said the continuation of the trial in the absence of the accused person was lawful, and adopted the prosecution's written address and the accused person's written address was also deemed filed.
She then adjourned the case for judgment today at 3:30 p.m.
Read Other Articles In Article (Archive)