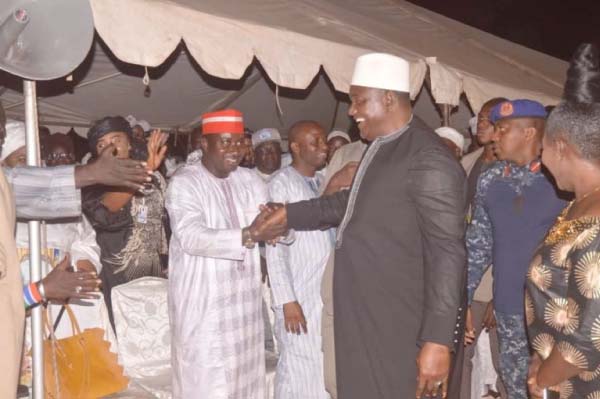 One of the strongest supports of the United Democratic Party (UDP) and chairman of the party's Sami constituency has angrily resigned after a raw with party members.

Alhagie Ousman Banding Dahaba of Niani Banni said he resigned from the party because he is fed up.
The party's supporters have accused Mr Dahaba of supporting President Adama Barrow after attending his meeting at Sami Karantaba during his meet the people tour where he spoke in support of Barrow.
He is also accuse of eating UDP money before resigning.
Mr Dahaba said it is true that he has attended President Barrow's meeting at Karantaba and spoke at length but he denied that he did not say anything that harms UDP and did not mentioned UDP name there but was calling for national development.
He noted that whether one Belong in the UDP, GDC, GMC, PDOIS or any other party, he shod not not ignore sctivities of national development
He also denied taking money from DUP before resigning, saying instead the party has been eating his money.
According to people of the area, losing Alhagi Ousman Banding Dahaba from the UDP party will affect the party because he is a powerful in Sami and beyond.
Read Other Articles In Article (Archive)