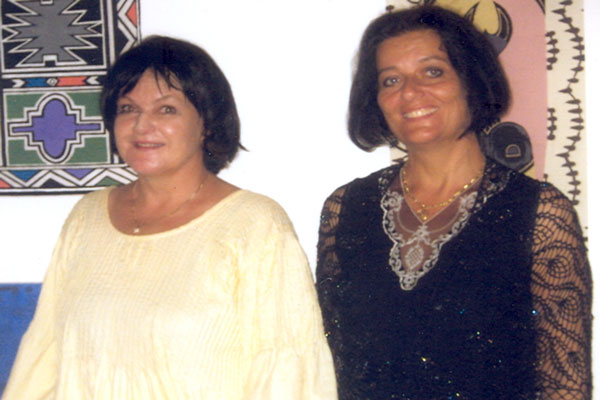 Tallinding School of Art, in collaboration with Timbooktoo Bookshop, held the opening ceremony for an art exhibition at the Alliance Franco. The purpose of the programme was to display the work of various Gambian young people including paintings, drawings and hand-printed T-shirts. It is the first exhibition of its kind in the country.
Speaking shortly after the opening, Pirjo Vallius and Pirjo Latomaki-Jagne, the general manager and administration manager of the Gepardi cultural Association, said that the association has arranged a six-month pilot project in The Gambia. The pair, who are both lecturers from HelsinkiFinland, said the project is in art education and hand-printing for Gambian youths aged between 18 and 25. In all 16 students are taking part with the group split evenly between the sexes.
According to them, the training programme includes work such as drawing, painting, increased knowledge of colours, murals and hand-printing.
The teachers involved were , Pirjo Vallius and Pirjo Latomaki-Jagne along with Gambians Dawda Secka, Alieu Joof and Abdoulie Bah.
The two Finish lecturers revealed that this is the second phase of a two-year project which will be followed by a three-year training programme. They added that the works at the exhibition are on sale and the proceeds of the sale will be ploughed back into the students and the programme.
Among the co-operative partners involved in the project are Fawegan, TallindingLowerBasicSchool and Timbooktoo Bookshop.
The advisor of the association is Alhagie Ceesay from the National Council of Arts and Crafts.
Read Other Articles In Article (Archive)